Where the world gathers for
plating, anodizing, & finishing Q&As since 1989
-----
How do I age polished brass?

Q. Matching shades on polished and unpolished areas of brass bed?
I just bought a brass bed. It's not too old and is solid (well, solid hollow) brass. Its yellow brass.
One of the balls, on the very top of, the head board had a black (shallow indented) ring, about the size of a dime, which I have sanded off, leaving a somewhat brighter surface than the rest of the ball. I'm not sure if it's lacquered; but the interface between the sanded and unsanded areas readily get dark while sanding, can be removed with strong solvents (lacquer thinner).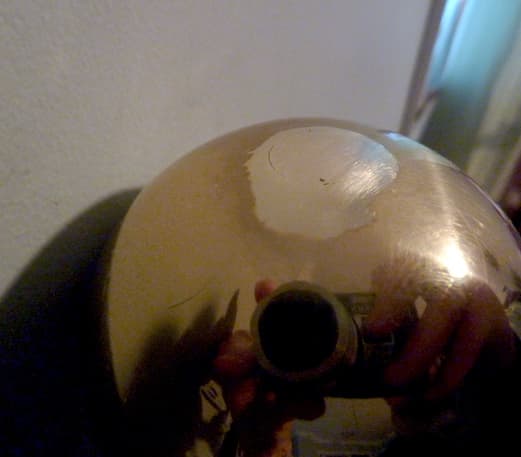 I would like to find a way of making the sanded and unsanded areas the same shade of yellow, without taking the entire bed apart. I could completely sand the entire ball which would probably solve the problem, but would rather not.
Any help would be appreciated.
John Clarke
- Markham, Ontario
April 21, 2023
A. Hi John.
Unfortunately, roughly sanded and polished anythings will never match because the perceived color of something is a complex issue based on actual tints or pigments, plus refractions and interferences, plus surface topography. If they match in one lighting scenario, or viewed from a certain angle, they are sure to not match under different lighting or viewed from a different angle.

If we assume that you used fine enough sandpaper to give roughly the same surface smoothness as the rest of the ball & bed though, it can be made okay. Given time, the difference will disappear -- but you can speed it up ...
Maybe try the egg trick: put a little dab of crushed hard-boiled egg on the bright spot; put a sandwich bag or ziploc bag over the ball, and see what you have the next morning. Luck & Regards,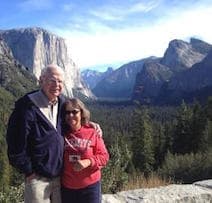 Ted Mooney, P.E. RET
Striving to live Aloha
finishing.com - Pine Beach, New Jersey




Hi Ted,
I tried the egg thing; and it did darken the area in question, quite a bit. So I tried to polish it down to a lighter shade but was not able to get an even colour, so I'm back to square one.
Now I'm thinking that I'll try to blend the edges of the light, area with polishing, so that the transition won't be noticeable, but I'm not sure how I'll do that.
I'm thinking, as I'm sure you suspected, that getting the colour of the bright area the same as the rest, in nigh to impossible.
Thanks very much for you help.
... john
John Clarke
[returning]
- Markham, Ontario
April 29, 2023
---
---
↓ Closely related postings, oldest first ↓
---
---
Q. I want to "age" some polished brass electric candle holders with lead crystal globes. How do I age the polished brass?

Thank you.
Sara Muse
- Perry, Georgia
2001
Q. I have this old Brass hanging oil lamp, (early 1900's), that is missing two brass components. I can buy both of these parts, but the new parts are "new and shiny". How can I age them to look like the rest of the old lamp? I do not want to polish the old lamp, I like the old soft look. Thanks for you time.
Rick Schuler
- Harbor City, California
2004
A. Polished brass has a factory finish on it to keep it shiny. First remove the finish with a fine abrasive like four-0 0000 steel wool [affil link] or metal sandpaper. I soaked my brass hinges first in a paint stripper to soften the finish first. I'm not sure how much effect this had.

Once the finish is off, you can brush on some black or copper colored patina solution that is used to discolor a grey lead color the shiny, silvery new solder that is used to hold the glass pieces together. This puts an almost instant (less than 5 seconds) black patina on the brass. A copper colored patina is also sold but I haven't tried that. A bottle of patina is only a couple dollars or so.
Jerry M Kyle
- Columbia, Missouri
2004
---
---
Q. Aging or stripping polished brass shower surrounds. I want to change the color of my polished brass shower surround so that it will work with my bronze fixtures. What is the best and most effective way to accomplish this and where can I purchase the supplies?
Pam Hubbard
Homeowner - Collierville, Tennessee
2006
A. Instead of buying some solution, try suspending your brass ABOVE vinegar.
I had to "age" some brass screws last week to match some great old hooks I was putting up in a redwood cabin. Some internet advice had suggested vinegar, so I soaked my new screws in some balsamic I had. The next morning, the only screw that was tarnished was the part of the one 3" screw that was just above the vinegar. So, I suspended the screws just above the vinegar in a sieve and the next morning they were all perfectly tarnished. Of course, these screws are unpolished. With polished brass, you'll have to remove that first. Good luck.
Barbara Ryersen
- Santa Rosa, California
February 5, 2008
---