topic 9230
Bright dip for aluminium
2001
I have seen beautiful mirror-like surfaces on aluminium; I should be grateful, indeed forever indebted, to anybody who would tell me the composition of an economical "bright dip" to give the shiniest possible surface to aluminium cast from a permanent mold.
Harry Michael Ernest
- Cuautitlan, Edo.Mex, Mexico
---
2001
Harry,
I'll have to check my "formulations book" for the proper mixture, but you are looking at a phosphoric acid, nitric acid, and water mixture heated to almost boiling temperature..VERY nasty stuff..I'm not sure of the environmental regulations in Mexico, but it is NOT very economical (unless you have the work to justify the initial start up investment), as, here in the states, costly fume scrubbers, PVC ventilation, and stainless steel tanks must be used. To make matters more complicated, you are trying to brighten a casting, which can be difficult, if not impossible, depending on what type of casting you are trying to brighten.
I'm sure if you did a search on this site you would find the acid ratios for this mixture, as I know I've seen, and answered, this question before.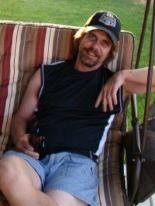 Marc Green
anodizer - Idaho


If you have a question in mind which seems off topic, please Search the Site