topic 9219
Technical-stainless steel shot impingement on sterling
2001
Our SS shot from our main supplier has been impinging the surface of our sterling jewelry. The shot is a combo/mixture of shapes - spheres,ballcones, elongated spheres, and pins of 302 stainless steel. We use it in a vibratory bowl tumbler. The first thing I did was to remove the pins. This helped a good deal. Then I added a bit more than recommended burnishing solution and made the solution w/ less water. Again this helped a bit more. The result here is mild impingement and still the shot has difficulty reaching the recessed areas of the design. The size of parts which comprise this steel shot mix are large. a sphere = 4mm
Q. Would using smaller pieces of shot 2mm spheres or instance, reduce the texturing produced by the steel?
Q. Is the problem not only the size, but the weight of the shot? What about the hardness?
John Humphries
- New Orleans, Louisiana, USA
---
2001
John,
A lot of questions! How many answers do you want?
First, I am biased in my opinions. I've never liked steel burnishing for a number of reason, some you experienced. The nature of burnishing at high vibrational amplitude will do exactly what you experienced. Your corrective measures were good. A small mass or media size will improve your finish as will switching to porcelain which is available down to 1mm. It is also available in 2mm cones and ACT's. Naturally the smaller the media the finer the finish, but there is a point that it becomes not economical and too time consuming. The smaller the size the longer it takes to achieve the same results. There are trade offs. Alternative suggestion. The best polished surface finishes are usually accomplished with dry organic materials; however, there is the time factor again.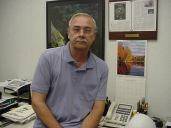 AF Kenton
Hatboro, Pennsylvania
---
2001
I am also trying to tumble sterling with steel shot and have the same problem. I am also trying the organic media but this is what I have come up against. If I vibe with steel shot I get a very high shine but the impingement is clearly visible. If I use organic media ( coarse walnut dry walnut, wood chips then sawdust) I get a very smooth surface but it is full of fine scratches. I want the smooth surface of the organic media and the shine of the steel media. I am using the organic in a centrifugal tumbler by the way.
Any help on achieving that last step would help.
Tino Volpe
- Pelham, New York, USA
---
2001
This is an answer to Tino Volpe's follow up problem. Your scratches from organic materials can be cause or corrected by a couple of things. Check these things out in order. 1. run 80 to 90% media to parts. 2. If you have variable speed, slow down RPM's. 3. Your parts should be around 16 to 18 RMS before you try organic materials. 4. If your materials are rougher than 18 RMS, I suggest you look at a new dry abrasive resin bonded media shape, if you want to run an all dry process. 5. There are different sizes of dry organic materials; therefore, make sure you are using fine particle sizes. Corn cob is softest lightest weight, but should be treated.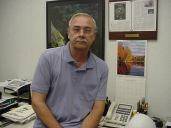 AF Kenton
Hatboro, Pennsylvania


If you have a question in mind which seems off topic, please Search the Site