topic 9188
Lead alloy finishing
2001
I would like information on the best media and methods for finishing lead and lead alloy castings ready for electroplating.
Gareth Williams
- Brisbane, Australia
---
2001
Answer depends on where you are with your surface finish now and volume to be processed and the size of the parts. To do good electro-plating your RMS should be between 16 to 22 RMS. The finer the finish the better, because electro-plating does little to improve the RMS surface. Therefore, if you have stock material, you are probably around 35 RMS. That means that you can use either a fine ceramic or coarse plastic media shape to start. A second step with a fine plastic might give you a better looking part but may not be necessary. I can't guess on volume or size.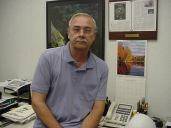 AF Kenton
Hatboro, Pennsylvania


If you have a question in mind which seems off topic, please Search the Site