Where the world gathers for
plating, anodizing, & finishing Q&As since 1989
-----
FB Rogers trademarks/insignia on Vases, Crumb Catchers, etc.
Gentle Readers:
We offer this meeting place with excellent visitor traffic and unlimited room for Q&As, photos, history, commentary, & interesting tidbits :-)
If people try to engage their fellow readers/posters, it will stay interesting & informative, and will continue to draw lots of good traffic; but if people just do a drive-by drop off of their own question, they will cause it to devolve :-(
Q. We found a very heavy triple silver plated water pitcher with a lid and it is engraved with "Presented by members of Puritan Band June 26th, 1888.

The stamp on the bottom is for F.B Rogers Silver C0 (crown with 1883 or 1888 -hard to tell).

We are very curious to find in any information on this piece.

Thank you
Amanda West
- Winter Springs, Florida
October 23, 2023
Ed. note: We've been building a legacy of aloha & camaraderie here that is incompatible with anonymity;
everyone is welcome to read anonymously, but is asked to only post with their real name :-)
A. Hi Amanda. The "F.B. Rogers 1883" doesn't mean much, it's just the logo of the company, and it's on a lot of essentially worthless silverplate. You can you can view similar pitchers on eBay (without the engraving) to get an idea what people are asking for them (not necessarily what they're getting).

As a non-expert, non collector, the 1888 engraving is interesting to me, but the odds of someone stumbling across your posting and recognizing who the Puritan Band was sounds slim. And the chance of someone who doesn't recognize the Puritan Band paying a premium for the engraving also sounds slim.

There are many "antique appraisal services" on line, but as you probably realize, they're not free, which presents the problem that you will pay an appraisal fee perhaps perhaps only to find it is of less value than the fee. But who knows :-) Luck & Regards,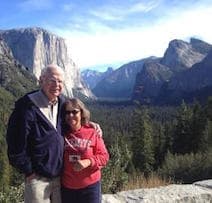 Ted Mooney, P.E. RET
Striving to live Aloha
finishing.com - Pine Beach, New Jersey



---
---
↓ Closely related postings, oldest first ↓
---
---
2001
Q. I have a small silver bud vase, about 6 inches high, base is about 2 inches by 2 inches, the holder itself is tapered; on the bottom it has H.S, then under that E.P.Brass; could you tell me, is it silver coated brass? Where could I find more information?
Thank you,
Joan Palmer
- Fort St.John, B.C., Canada
---
"All About Antique Silver with International Hallmarks"
by Diana Sanders Cinamon
from Abe Books
or eBay
or Amazon
(affil links)

2001




Q. I too have similar markings on a set of what look like candy dishes in the form of a leaf, about 11" X 6-1/2" and about an inch-and-a-half deep. The marking underside is "EP Brass Germany", in uppercase letters. Is this silver plated brass? Any information will be appreciated. Thanks.

Krishna Pillalamarri




- Bel Air, Maryland, USA






---

2003




Q. I response to Krishna's letter regarding E.P.Brass Germany, leaf shaped serving dishes, I too have one and would like to know more about it. Manufacturer? Age? Metal?

Thank You,

Barbara Reber




- Proctor, Montana, USA





---
2004
A. EP Brass= electroplated brass, sometimes EPNS (electroplated nickel silver) and EPBM (electroplated britania metal/tin alloy/), for details contact nearest museum or antiques dealer.
Goran Budija
- Cerovski vrh Croatia
---
2006
Q. HI THERE, WE DO A LOT OF RENOVATIONS, AND FROM TIME TO TIME WE COME ACROSS ARTICLES PEOPLE HAVE LEFT BEHIND. AND IT'S UP TO OUR DISCRETION IF WE WANT THEM OR DISCARD THEM. SO NOW I'M ASKING YOU YOUR PROFESSIONAL OPINION ON E.P. BRASS MADE IN CANADA? IS IT REAL SILVER? IS IT WORTH ANYTHING ON THE MARKET VALUE?
THE WHOLE SET COMES WITH: COFFEE SERVER; TEA SERVER; WATER PITCHER; FIVE DIFFERENT TRAYS (SERVING) ONE WITH FEET; CREAM AND SUGAR BOWLS; AND TWO GOBLETS; AND ANOTHER TRAY WITH FIVE SLENDER LIKE GOBLETS? ON THE PARTICULAR CREAMER THOUGH, IT SAYS DIFFERENT;THE TOTAL INSCRIPTION SAYS, (AND THIS WOULD BE ON THE CREAMER):
F.B.R.
E.P.BRASS LEAD AND ZINC HTS. USA
F.B.ROGERS
ANY INFORMATION YOU MAY BE WILLING TO SHARE WITH ME WOULD BE GRATEFULLY ACKNOWLEDGED. THANK YOU LIZ. THANK YOU AGAIN.
ELIZABETH ANN STROPNICKA
RENOVATIONS - Scarborough, TORONTO, ONTARIO, CANADA
---
May 2021
A. Hi Elizabeth. Unfortunately you can't get a 'professional opinion' for free, you get only passing thoughts :-)
But such stuff is very out of fashion today while also being in every second or third attic or garage. So in general it's worthless; please watch this youtube video: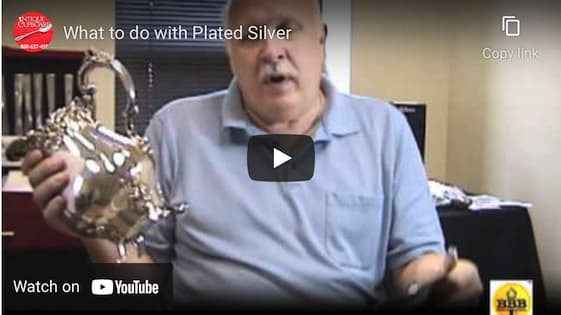 But anything marked "Sterling" or "925" (which means the same thing), has intrinsic silver metal value and the "We Buy Gold" stores you see everywhere will probably make you an offer.
Luck & Regards,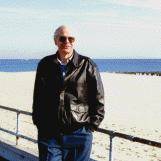 Ted Mooney
, P.E.
Striving to live Aloha
finishing.com - Pine Beach, New Jersey
---
2007
Q. Hi, I am Sharon and I would like to know if anyone has come across this type or stamp before? I am inquisitive in nature and things that I come across that I don't understand just bugs the hell out of me until I find the answer. I am not in the industry so please humour me.
I have a silver vase 4" in height (or what appears to be silver), it has a fluted top and has markings under the base EP (not a problem, EPNS not a problem) but then smaller in a square EPDR and a number up the stem of the vase Ro591369 can anyone shed some light about - EPNR and Ro 591369 number Please?
Sharon Bowes
hobbyist - Central Coast NSW Australia
---
July 14, 2008
Q. I have recently acquired a silver tea set with the name EP Brass stamped on it. I am wondering if anyone can recommend a site in english where l can check out it's value. The only ones l have seen are in german.
Thanks
Mitsy
Jerry Music
jer-m designs - Modes, California USA
---
October 30, 2008
A. EP stands for Electro Plated
Myles Khatib
- Ottawa, Ontario, Canada
---
March 10, 2011
Q. I have an EP brass HBC Made in China stamped on the bottom of an ornate tall Silver tea pot. Any information on this would be appreciated.
I acquired this item from family heritage.

w. Prystay
hobbyist - Penticton, B.C., Canada
---
September 13, 2011
A. Hi there, you can always go on Judith Millers' antique blog. You will find there a useful A to Z dictionary that has a lot on entries about silver and brass. Also, if you don't mind paying to register you could try Kovel's website that offers an extensive mark guide for silver and other metals. Good luck!
Valerie Dufort
- Laval, Quebec, Canada
---
---
Q. Hello,

I'm an estate/yard/garage sale and thrift/antique shop addict in New Jersey, and I am hoping to benefit from the forum members' expertise.

I found a rather tarnished F.B. Rogers crumb catcher at an estate sale and I am trying to find out its age. I'm not concerned about its financial value; I just like being surrounded by things that have a bit of history.

In my online research, I've seen others selling very similar items from the same company, only those have an etching of a lion on top of them. Mine does not.

On the bottom is the trademark of a crown set in the middle of the year 1883, company name, and the number 188. If I can find out what years the lion etching was used on top, I hope that will help me identify when mine was made.

Grateful for any guidance anyone can provide.
Lisa Hollingsworth
- Southampton New Jersey
May 16, 2021