topic 9047
Testing Specs for Alodined Parts
2001
Dear Sir:
We are having problems with subcontractors doing Alodining and anodizing. I would be grateful if you could spell out the typical test criteria needed to perform on test samples that are sent out for Alodining or anodising with our batches of products. When the items return we want to do testing so we know what the product's quality is like.
Secondly what is the duration of time that an item should spend in the Alodine bath and could you please tell me if there is a generic spec that spells this out.
BRIAN TRIBELHORN
- Stellenbosch (Cape town), South Africa
---
2001
You need to be more specific in your request, as there are several different types of anodizing, and Alodining, each with different requirements. Your best bet would be to specify to your coater the spec (here in the USA, it would be an ASTM, or MIL spec) that they would need to meet. Each of these specs are available off the web (you may need to purchase the ASTM spec and the accompanying testing specs). Your country's specifications may vary from the USA versions.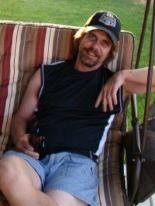 Marc Green
anodizer - Idaho


If you have a question in mind which seems off topic, please Search the Site