topic 900
Nickel Sulfamate bath - can micro-organisms live in it?
(2001)
Q. I'm running nickel sulfamate bath.
I am using Carbon filters for the organics, but there's still a problem with the organic concentration being too high. Suggestions?
The real important question I have though is this: Does anybody know if micro-organisms, such as algae, can live in a nickel sulfamate bath? I think I am having a problem with this. If it is possible for micro-organisms to live in a nickel sulfamate bath, please tell me. And if you know of a way to solve this problem, please tell also.
Siamac S
[last name deleted for privacy by Editor]
- Huntsville, Alabama
---
(2001)
A. Hello,
I've been in the business 25+ years and have never witnessed such a problem. I'll bet you have stubborn organics that come from plastisols on your racks or other maskants used in the bath. You need to carbon/peroxide batch treat and that should cure it.
Russell Richter
- Danbury, Connecticut, USA
---
(2001)
A. Sir:
I have not seen organisms such as you describe living in a nickel bath. In some rinse tanks from nickel baths, and under proper conditions, you can have mold growth. That I have seen. Please remember that metal ions are used by some POTW's to control algae growth. (Example: Copper Sulfate)
Organics can enter a nickel tank from the cleaners used prior to nickel plating. The cleaners contain surfactants and other proprietary organics necessary for them to do their work properly. Improved rinsing can help prevent that problem.
Also, improperly treated tank linings can cause organics to seep into a plating tank, over a long term. You should follow instructions from the lining manufacturer or the tank maker. Also, many people who use filter tubes neglect to leach them, prior to use in the filter. Many have lubricants used in the spinning of the fine fibers used in their manufacture. These can easily get into a nickel tank and wreak havoc, under proper circumstances. Additionally, anode bags of cotton duck have sizing on them that is organic in nature and must be leached.
I have not even touched on possibilities that might be airborne and may land in the tank. You really need some good detective work to find the source of the organics. The cure was stated in an earlier response: Carbon Treatment, or a peroxide/Carbon treatment.
Hope this helps.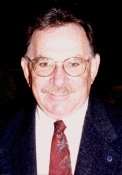 Ed Budman
- Pennsylvania


This public forum has 60,000 threads. If you have a question in mind which seems off topic to this thread, you might prefer to Search the Site