60,000 Q&A topics -- Education, Aloha, & Fun
topic 8995
Titanium post pickling procedure
2001
Anyone who can help! After pickling titanium what is the best way to polish it before anodizing.
dotan rom
- Jerusalem, Israel
---
2001
The best is to use electropolishing in salty solutions. You even do not need pickling before - everything will be done together.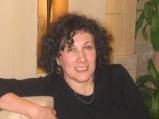 Anna Berkovich
Russamer Lab

Pittsburgh, Pennsylvania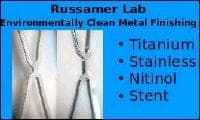 ---
2001
Try doing your pickle with a nitric :hydrofluoric acid at say 35 % HNO3 and 2 and 1/2 % HF. Machined titanium comes out as bright as a new American ten cent coin. You may not have to polish, or polishing may be easier.
James Watts
- Navarre, Florida
---
2001
Need some clarification. What is the surface finish of the part now? Does the word polish refer to esthetics or a specific RMS value? As a quick guess, perhaps your best method would be hand buffing part. If you have a lot of parts, mass finishing would be more cost effective. I can't make recommendations without answers to first 2 questions.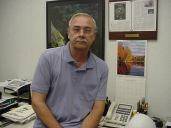 AF Kenton
Hatboro, Pennsylvania
finishing.com is possible thanks to our supporting advertisers, including this one: