60,000 Q&A topics -- Education, Aloha, & Fun
topic 8973
Best Surface Preparation for Painting Aluminum with Spray Enamal
2001
What is the best surface preparation for an aluminum part that has to be painted with spray enamal? Anodize, Alodine, Seal, No Seal, Type I, Type II, Type III?
I would greatly appreciate any help.
Thanks...
Mike Traylor
- Portage, Michigan, USA
---
2001
Generally speaking, chromate conversion coatings are used as primers for aluminum. Anodize can still be used in the unsealed state, but its essentially not as cost effective, and the benefits are not readily needed once the paint is applied. They both can withstand 300+ hours Salt Spray. Go with a light chromate conversion coating (just so its yellow enough that you can see it is on the part) and you should have no problems. If the paint doesn't adhere as well as you'd like, go with a longer dwell time in the chromate tank, but it will probably also be unnecessary to do this.
Matthew Stiltner
plating shop - Toledo, Ohio
---
2001
The US Air Force Air Education & Training Command, Randolph Air Force Base did more than a year testing on X-IT PreKote from PreKote Industries, Inc. and found that that surface conversion coating provides superior paint adhesion and equal corrosion protection to the Alodine process yet is environmentally friendly and nonhazardous.
Jim Ronay
- Austin, Texas
---
2006
Painting anodized aluminum? if you are painting alum. that is mill finish is there any need to sandblast the material before you paint.
Josh Staley
glass - Houston, Texas
---
2006
I think there's an oxymoron in there, Josh. Mill finish aluminum is not anodized because anodizing is an electrolytic secondary finish. But all metal must be pretreated if it is to be painted, and a chromate conversion coat (Mil C-5541, Alodine, Iridite) is probably the most appropriate pretreatment.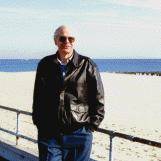 Ted Mooney, P.E.
finishing.com - Pine Beach, New Jersey
Striving to live Aloha
---
January 18, 2009
I am Planning to paint 1"x6"x1/8" flat aluminum bar. Powder coating is too expensive, so I would like to know what needs to be done to prep the metal for enamel paint. Should the pieces be sand blasted or dipped in a solution I see you talking about here? also this product is not intended to be used in salt water.
Thank You
Harry
Harry Consalo
- Magnolia,Delaware USA
---
September 30, 2013
Q. I have a set of aluminum, factory wheels that I have had blasted. How should I prep them for painting?
Thank you
Ronald Leonard
Individual - California, Maryland, USA