60,000 Q&A topics -- Education, Aloha, & Fun
topic 8958
Reducing NH3 and TKN in wastewater
2001
Q. I have been working with a facility that is concerned about wastewater surcharges for ammonia and TKN. The plant manufactures electrical relays. Everything going through gets Cu-CN plated, some also then get Ni, a few get Sn instead. They use a DI rinse system for everything after the Cu tanks. Any ideas to reduce the NH3 and TKN?
Richard Meisenhelder
Kentucky Pollution Prevention Center-University of Louisville - Louisville, Kentucky
2003
Q. Interested in how the TKN was dealt with- we currently have an issue to address as well.
Jim Cook
auto parts manufacturing - Belleville, Ontario
---
October 28, 2009
Q. The city has tested our wastewater stream and our TKN levels are outside of tolerances. I am interested on methods to reduce this level.
Robert Franklin
poultry equipment manufacturing - Gainesville, Georgia
---
June 11, 2012
A. Make sure that you segregate domestic wastewater from process wastewater and discharge them separately. Due to ultra-low flush toilets, sewage is much higher in ammonia than POTWs believe.
Jim Clemmer
- Greenville, South Carolina
---
---
March 31, 2008
Q. I'm working with a company that has continually had problems with TKN (total kjeldahl nitrogen) in their storm water. Does anyone know of methods or BMPs for reducing TKN in storm water
Beth Lancer
Consultant - New Haven, Connecticut
---
April 3, 2008
A. Hi, Beth. We don't really get involved in issues of this type unless it involves a metal finishing facility. But TKN indicates organic material which must be digested (with trickling filter, activated sludge, etc.). It would seem that if the storm water has too much TKN for discharge, you need to either do biological treatment (a huge job) or help this company stop allowing the storm water to accumulate organics. What do they manufacture, and what can the storm water pick up?
Regards,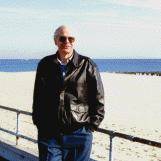 Ted Mooney, P.E.
finishing.com - Pine Beach, New Jersey
Striving to live Aloha
---
April 4, 2008
A. I would start by looking for sources such as fertilizer or urea or?
I would be very interested in their collection site methods.
James Watts
- Navarre, Florida
adv.