60,000 Q&A topics -- Education, Aloha, & Fun
topic 8951
Info. about superfinishing and its methods
2001
Q. Hello,
I want to know more about finishing and the methods to do this; I want if it is possible to send me the article or something about metal finishing, superfinishing, etc.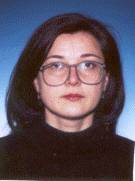 Gabriela Nestian
technical university of Iasi - Romania
---
A. Hi Gabriela. The Metal Finishing Guidebook is a good start on most aspects of finishing, including mechanical prep. Because it has been printed every year for at least 50 years, there are lots of copies out there -- so your university or city library may have one. If not, you may be able to get a copy very inexpensively from one of the used book stores that we've linked to. Good luck.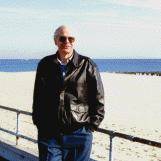 Ted Mooney, P.E.
finishing.com - Pine Beach, New Jersey
Striving to live Aloha
---
2001
Q. Dear Sir,
We are doing superfinishing on a Nagel-made superfinishing attachment SG 75 carrying two stone holders of stone size 28 x 20 x 50 mm. Our grinding finish has Ra value 0.1 to 0.12 microns for a hard chromium plated and ground cylindrical component.
We use Nagel stones and Nagel lapping paste supplied by Surface Improvements India Ltd., Bangalore in following sequence.
1) First Stone : EKW 800 Ke 80 Note : Four passes are required for a job of diameter 310 mm and length of 700 mm. Time required to complete the first stone is 18 hours.
2) Second Stone : SCG 1200 Ke 60 Note : Two passes are required for the same job. Time required is 6 hours.
3) Lapping Paste : Blue lapping paste supplied by Surface Improvements India Ltd., Bangalore.
By following the above sequence we are able to achieve Ra value of the order 0.05 microns but we are yet not getting the absolutely scratch-free and mirror finished surface, which is required by some of our customers.
So I request our to solve my following queries:
1) Whether stone finishing, tape finishing or combination of the two is better to achieve the scratch-free mirror finish with less time consumed.
2) What should be the cutting speed for a stone superfinishing operation, because the cutting speed ultimately decides the job rpm.
3) How to set other superfinishing parameters such as Stone pressure, Stone amplitude and oscillations, Stone hardness, Stone Grit size etc.
4) What should be the grinding finish quality for superfinishing?
We hope get a reply as early as possible and help us solve problems of our customer. Thanking you and best regards,
Amol Nanavati
- India
---
2003
A. Start with 400 inches per minute surface speed using medium hardness stones. 18 hrs is very slow for your first step on this size roll. Investigate different stone mfg.
Steve Barrows
- USA
---
2003
Q. I want to know some information about superfinishing attachments [Nagel] SG 50, like how I can measure the frequency from vibratory part, the number of dc/min, the precision of work, and all you can give me. I need all of this for my doctoral thesis.
Thank you very much.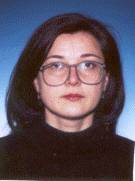 Gabriela Nestian
PhD student - IASI, ROMANIA
----
Ed. note: Please see also --
letter 12092 "Superfinishing of Case Hardened Gears"
letter 26722 "Superfinishing of Rolls, Shafts, & Bearing Races"