60,000 Q&A topics -- Education, Aloha, & Fun
topic 8896
Hardcoating for deep vacuum application
2001
I'm looking for a process where hardcoating can withstand deep vacuum (10Ø5) without "outgasing".
Any help appreciated !
J.Stone
- IL
---
2001
It would seem logical to use vapor deposited coatings, since they are deposited in hard vacuums. There are many commercial companies offering physical vapor deposition or chemical vapor deposition of TiN, ZrN, et al. None of these should outgas at your pressure level.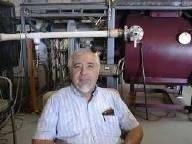 Jim Treglio

PVD Consultant - San Diego, California