World's #1 finishing resource since 1989
No login needed: Chime right in
topic 8885
Reducing time for salt spray testing
2001
Dear all,
As we noticed, salt spray test for Zinc phosphating can last for 100 hrs or more, which consumes lots of time, energy and resources. I'm currently handling a project to minimize/reduce this salt spraying time but give the same result. Posting this message and wish to hear the valuable idea from you,
Thanks!
p/s: Would like to hear if there is any completely new salt testing method for zinc plating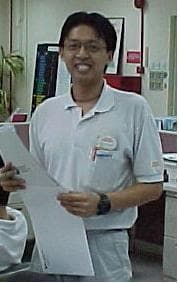 Chee Hong, Lee
- Singapore
---
2001
I understand what you are trying to do. Many people have pursued this idea in the past. There are corrosion tests that have been developed in efforts to improve upon salt spray. You will want to also review specifications for the Kesternich test that uses sulfur dioxide, CASS test (ASTM B368 [affil. link to spec at Techstreet] ) that uses copper ions and acetic acid, cyclic tests such as GM9540P and SAE J2334 [affil. link to spec at Techstreet]. These are all different accelerated corrosion tests. (There is also a test from Japan called the "sandbox test" a.k.a. the "Swedish mud-bath test", but I have a personal bias against it because of lack of repeatability.)
The chemical reaction mechanism of corrosion occurs over years. An accelerated corrosion test proposes to do the same thing, but in a fraction of the time. A big problem is that the chemical reaction mechanism has been changed. The reaction that takes weeks is different from the one that takes years. Generally speaking, the shorter the corrosion test, the less accurate it is.
Most of these tests were developed with the idea of increasing accuracy, not reducing time. Auto manufacturers often rely on vehicle durability testing out at their proving ground that can take up to half a year. Even though it takes a lot of time and resources, it is a more accurate test. I would imagine any test faster than salt spray would have accuracy problems.
Another problem is establishing standards. The finishing industry has decades worth of salt spray experience. Most standards are based on salt spray hours and have been for some time. Any new test would need to be run quite a few times just to establish trust in how repeatable and accurate the results are. New test standards would also need to be developed.
You have quite a task ahead, and you may find that salt spray is the best test there is without sacrificing reliability. If you end up developing a new test, please share some of your results with us. I am sure the industry invites new test development. Good luck!

Tim Neveau
Rochester Hills, Michigan