60,000 Q&A topics -- Education, Aloha, & Fun
topic 8828
Copper plating
2001
I am helping my daughter with her science fair experiment - electroplating copper on an old key. We mixed table salt in vinegar and used it as the electrolyte solution. We connected a copper rod as anode and the key as cathode and connected them to a 6 volt battery. The experiment was successful and the key has been plated with copper. Now, the question is about the resulting solution in the jar. What started out as clear vinegar solution became bluish green. What is the compound in the solution? Is it Copper Chloride?
Joga Ryali
- Fremont, California, USA
---
2001
I think your guess is close but inexact. The solution would look basically the same whether you had used vinegar, sulfuric acid, hydrochloric acid, or a number of other acids in formulating it. So the blue color is from the Cu+2 cation (copper ionized at a valence state of plus 2) and is rather independent of the anions (which in this case would be a combination of acetate from the vinegar and chloride from the salt)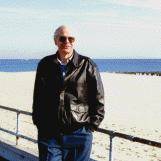 Ted Mooney, P.E.
finishing.com - Pine Beach, New Jersey
Striving to live Aloha


adv.