60,000 Q&A topics -- Education, Aloha, & Fun
topic 8814
Dangers associated with Copper sulphate testing
2001
We use copper sulphate ( Root Killer [affil. link to product info on Amazon]) to test clad metal to determine the depth of the Stainless Steel cladding on the Carbon Steel. I'm wondering what dangers may be presented with the handling of this solution. We keep it in a plastic spray bottle and apply it to the material we are testing. Then we rinse the area with water and dry it with a rag.
Should we be concerned with getting this solution on our hands?
Thanks,
John Foad
- Freeport, Texas
---
2001
If you go to a large hardware store these days you'll often find that, although they don't hand them out as a matter of course, they do have the MSDS (material safety data sheet) available if you ask for them.
We live in an age where Chicken Little is regarded as a previously maligned and underappreciated hero. It is no good telling anyone that such-and-such is less dangerous than plutonium when OSHA, the EPA, and the manufacturer's lawyers all seem to be trying their hardest to tell them otherwise; so the only advice that can be offered is 'read the MSDS'.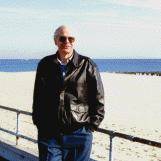 Ted Mooney, P.E.
finishing.com - Pine Beach, New Jersey
Striving to live Aloha
---
October 22, 2009
I am trying to find out what the difference is between just plain copper and ACTIVE copper? I have heard that copper is associated with Wilsons Disease and does this include ACTIVE copper or is it just the plain copper?

Thank you so much,
Sarah Keating
- Tacoma, Washington
---
October 14, 2009
Hi, Sarah. This is a metal finishing site rather than a medical site. Still, you need to put questions in context for people to be able to help. Because you'll see, for example, articles about "Active copper transport" when you search for Wilsons Disease, but I interpret it to mean that the transport is what is active, not the copper. So please give us a paragraph where you read about 'active copper'. Thanks.
Regards,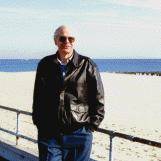 Ted Mooney, P.E.
finishing.com - Pine Beach, New Jersey
Striving to live Aloha