World's #1 finishing resource since 1989
No login needed: Chime right in
topic 8792
What is 'Kelite'? The Kelite Bldg. in Los Angeles
Current question and answers:
March 26, 2021

My father, David Merrill was a chemical engineer with Kelite in the 1950's. He worked in the Los Angeles office. In about 1954 he was transferred to a site in Kansas City, KS as a principal chemist. It was to be just a two year stint but at the conclusion of the two years they wanted him to stay in Kansas. He declined and returned to california with a wife and four children in tow. He is gone now so I cannot go back and ask but I clearly remember giant tan drums with metal lids that said Kelite on them. They were in our garage in Overland Park and were used for moving back to California.

Q. My question is whether anyone remembers a Kelite operation in Kansas City?
Paige Baker
- Santa Ana, California

---
---
---
Previous closely related Q&A's starting in:
2001
Q. I just received a print from a customer in Europe that lists a note asking for Kelite to be applied to a brass center conductor. I'm not familiar with the term Kelite. Is it a brand name for a European process or is it a generic process? What is its usage in an electrical environment?
Thank you for any assistance.
Fred Counter
microwave development - Needham, Massachusetts
---
2001

Q. While working in A Naval Shipyard in the late 70's we used a product called Kelite. It was in Powder form and was diluted with water. The mixture then was siphoned into a steam hose, and was used to clean Electrical and Electronic cabinets and parts. It had to be rinsed off after cleaning with cold water. The cabinets and parts cleaned were then baked in a oven at about 90 degrees for several hours to remove any remaining moisture.

Clifford Jones




- Bremerton, Washington





---

2005

Q. Hello

I had some more questions about Kelite, I found at my work a few jars of a product sample labeled "Kelite No.89" which contain some white powder. Does anybody know if there is any safety or environmental concerns with that product especially regarding its disposal?

Thanks

Thomas

Thomas Schneider




aircraft supply - Valencia, California




---
2005
A. Hi, Folks. I suspect, but don't know, that this is an alkaline cleaner. You could probably determine the pH. You might check for cyanide since cyanide was not uncommon in cleaning solutions years ago. And if there is no cyanide, titrate it to confirm the degree of alkalinity.
I also suspect that it was a product of Allied-Kelite, an old-line chemical supplier from Baltimore which eventually became part of Macdermid; they may be able to tell you if there is any info about Kelite No. 89. Good luck.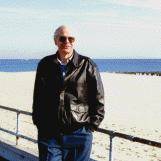 Ted Mooney, P.E.
Striving to live Aloha
finishing.com - Pine Beach, New Jersey
---
July 3, 2013
A. Kelite No. 89 was a steam cleaning compound for Aluminum and painted surfaces. Phosphate based & buffered to 9.5-9.6 pH approved by Ford Motor Co. and Braniff international.
Tony Cangelosi
- New Hudson, Michigan
---
September 13, 2009
A. My Grandfather, Louis Sorensen, founded Kelite Corporation in the 1930s. It was purchased by Richardson Chemical in the 1960's and Allied Chemical in the 1970's. It was based in Los Angeles, CA on Main Street. I can tell your more about the products if you are interested.
Doug Sorensen
- Boulder, Colorado
---
February 17, 2010
Q. Hi Doug,
I was wondering what happened to the Kelite Steam Cleaners? Who sells the Kelite Cleaners now?
Thanks.
Cathy Steyaert
- Detroit, Michigan
---
---
October 11, 2011
Q. Mr. Sorenson, what do you know about the Kelite building itself, at 1301 N. Main St in Los Angeles? I rode by on a bike ride and find it quite enchanting, I'd like to live there someday.

It is in great disrepair but the current owners have kept their taxes current at least.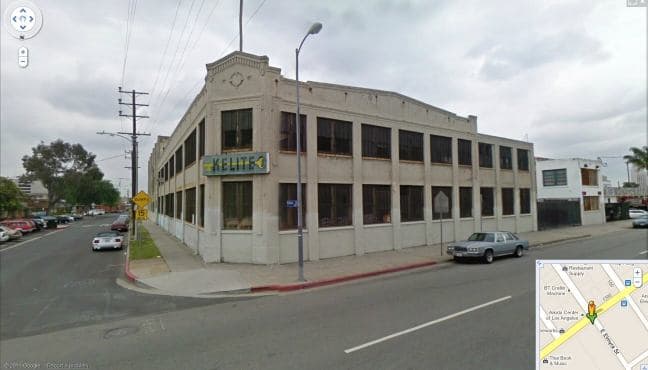 Judy Berg
- Monrovia, California
---
October 17, 2011
A. Hello Judy B of Monrovia and Cathy S of Detroit

I had forgotten all about my post on this site. The building you have pictured on 1301 N. Main St in Los Angeles was the Corporate HQ. Regional distribution centers also existed in the Chicago area and in Berkley Heights, NJ. In the early 1960's Kelite was listed on the (former) American Stock Exchange and was purchased by Richardson Chemical. Richardson in turn was later purchased By Allied Chemical. My Grandfather, who founded the company in the early 1930's retired after the sale to Richardson. Kelite Corporate operations were absorbed into Richardson. Allied also acquired Witco and the Kelite and Witco operations were combined at the old Kelite location in LA. 1994, Witco-Allied-Kelite was acquired by MacDermid Corp. The building was vacated at that time and then abandoned. An environmental cleanup effort included the complete gutting of the structure. Only bearing walls and exterior wall remain. The building is currently owned by a neighboring commercial real estate investor. I had considered asking the current owner if he would allow me to retrieve the "Kelite" sign hanging above the corner window as a kind of family heirloom but it is probably too big and bulky to keep around the house!

There are additional plant and warehouse buildings to the rear of the building pictured on Main street. The property extends all the back to the boundary of the Santa Fe railroad right of way where rail spurs once terminated at the Kelite loading and unloading faculties.

Kelite's first products focused on industrial cleaning solvents, metal finishing, electrochemicals, and detergents. The company's products stayed generally focused in these areas although there was a brief foray into the consumer retail detergents markets such as laundry soaps and dishwashing powder in the 50's and 60's.

If you are in possession of old liquid or powdered chemicals in Kelite containers, I suggest that you dispose of them in the appropriate industrial chemical disposal method. Some of these chemicals decompose over time and most of these products are highly toxic and would be harmful to people and the environment. They could also damage or react with other material found in the factory or home.

The steam cleaning machines, some of which were configured on two or four wheeled trailers and could be towed behind a passenger car or light truck, were marketed and sold in the 1950's. I think they were discontinued after that. As a boy, I recall my father, who ran the Berkley Heights distribution center in the 1950's driving up with one in tow and backing it up in the family driveway. He used it to steam clean his car's engine. (It was intended for more challenging tasks such as cleaning the inside of rail tanker cars.)



The name Kelite was created by my grandfather, Louis Christian Sorensen. I frankly cannot recall clearly exactly what he said he had in mind except that it was something to do with his products being the key to making metal bright and shiny.

I don't think that anyone would want to purchase the building and renovate it as a condo or other living quarters. This area of LA used to be a major commercial and manufacturing district, especially during the war years. Over the years, the city has purchased some of the real estate in the area and after cleanup built low rent housing projects. The surrounding area is generally run down.

If anyone visiting this web site has any sales or marketing collateral I'd appreciate receiving them for my family records.

Thanks
Doug Sorensen
- Yorba Linda, California
---
January 21, 2012
A. Dear Mr. Sorensen,
My husband and I were going through picture, memorabilia, and found an advertisement for Kelite. My dad, Don Hunter, worked for Kelite during the 50's. Is your grandfather Ted Sorensen? I remember my dad talking about Ted, and I believe my mom and dad traveled with the Sorensens to Chicago on the train for a conference/sales meeting. My mom got a fur coat for the occasion, a big deal! I still have some Kelite bottles maybe some note pad paper, that my dad used. My dad was in sales for Kelite, I believe with the airlines.

I took a picture of the advertisement, if you are collecting memorabilia of that time I would be happy to send the original to you. I could send you a picture of the original if I have an email address, to have you decide if you would like it. I also have a Polaroid booklet with my dad at company hangers, probably Lockheed. They are steam cleaning(?) an airplane, and the large Kelite drums are in some of the pictures. There are pictures of the Kelite tank wash unit. The pictures are all dated in 1955.

Please let me know if you are interested in any of the objects I have, I think they would be a nice part of history, if you are interested.

Sincerely,
Charlotte Hunter Neill
- La Verne, California
---
June 11, 2012
A. Charlotte,

To contact me about this material from Kelite, please reply to,
dsorensen@smsconsultants.biz

Thanks,
Doug Sorensen
- Yorba Linda, California
----
Ed. note: Sending the originals to Doug is fine, but please send copies of any available info to finishingdotcom@earthlink.net for posting here first :-)
Cutting the other readers adrift just as they've become interested, and turning the thread into a hodgepodge of mixed private & public messages can destroy the public discussion which drew your attention in the first place :-(
---
---
November 16, 2012
Q. Hello Mr. Sorenson, my name is Laura Figueroa, a 40 year resident of the William Mead Housing Developments (The Projects) next door to the Kelite Building. So yes, my question is unrelated to everyone else.
I'm a Ghost Hunter Investigator and have been very curious about the building for many many years. I am very curious to know if there were any fatal accident during the years that the company was functioning. Many of residents as well as myself have heard and seen many unexplained things, some which can be the homeless who find shelter there and the feral cats in the surrounding areas too. I will be speaking to the current owners to see they would let myself and others enter the building to take a look.....
Thank you in advance for any information you can give me or are willing to give me....

Laura Figueroa
- Los Angeles California
---
February 21, 2013
A. RE: Kelite. L.C. Sorensen was my father. Doug Sorensen is my nephew. The building in the picture is of the front of the building which was most often called Plant One. It contained corporate offices, R&D labs and manufactured some of the dry or powdered products. It was also the shipping and receiving rail and truck dock.

The building was bought by Kelite just prior to WWII but was not used by Kelite until the late 40's due to its serving as a Navy Brig during the war. My first job at Kelite was tearing out the chainlink cells on the 2nd and 3rd floors.

Kelite's name referenced "Your Key to cleaning through pH control"
Don Sorensen
- Seattle, Washington
---
March 23, 2013
Q. I found a empty Kelite Canister that has what looks to be a sprayer on the top? It's kinda cool looking. Is it safe to keep this canister? And if so would it be worth anything?
April Swisher
- Lafayette, Indiana
---
March 26, 2013
A. Hi April. If it were labeled "GE" it could be a toaster, an aircraft engine component, or a deadly radioactive isotope. Kelite's product range was narrower, but if you know only a brand name, it's still very hard to hazard a guess whether the item can be safely and easily cleaned; sorry. But you can list it on Ebay or Craigslist and see what happens. Good luck.
Regards,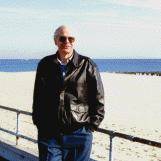 Ted Mooney, P.E.
Striving to live Aloha
finishing.com - Pine Beach, New Jersey
---
August 15, 2013
A. For what it is worth, I own a Tektronix oscilloscope vintage 1975 and in the maintenance section under cleaning the electronics, the following statement appears:

Recommended cleaning agents are isopropyl alcohol or Kelite (1 part Kelite to 20 parts water). I found this site when trying to find out what Kelite was and where to find it.
Frank Carbin
- Worthington, Massachusetts, USA
---
October 3, 2018
Q. I am a student in urban planning at the University of Quebec in Montreal (UQAM). Does anyone have some old pictures of the Kelite Building located on 1301 N. Main St in Los Angeles. If so, could you send them to me ? My email address: lisabarahona@hotmail.com

I recently traveled to Los Angeles to prepare my final project to get my degree in urban planning. The site of my project is located on what used to be the manufacturing district surrounding the William Mead Homes.

Also, any additional information/pictures you could share with me would be much appreciated.

Thank you,
Lisa Barahona
- Montreal, Canada
----
Ed. note: Please send any info to finishingdotcom@earthlink.net for posting here first or instead. The readers who suggest private contact are just trying to help, but we've learned that turning a thread into a hodgepodge of mixed private & public contacts, and cutting other readers adrift just as they become interested can destroy the public discussion which drew your attention in the first place :-(
---
affil. link
Electroless Plating
by Mallory & Hajdu
from Abe Books
or

February 26, 2019

I worked at that site from 1985 to 1992. It manufactured most of the Allied-Kelite product line but their major money maker was the Niklad series of electroless nickels. Glenn Mallory researched there and wrote what was then the premier textbook on the subject.
Daniel Rupp
- Grand Junction, Colorado
---
February 2019
A. I met that gentleman, "the godfather of electroless nickel", Glenn O. Mallory. His good friend B.J. Mason was always a lot of fun, and introduced Glenn to me and other people at an Irish Pub as Glenn O'Mallory :-)
Regards,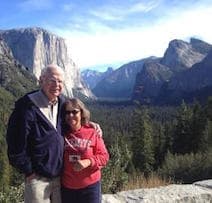 Ted Mooney, P.E. RET
Aloha -- an idea worth spreading
finishing.com - Pine Beach, New Jersey
---
---
Allied Kelite Pension Obligations?
September 26, 2019

Q. My dad Bob Matistic worked as a district manager for Allied-Kelite in Berkeley Heights NJ in the 1970's. He passed away last month and as we are going through everything; we will look for any Kelite items.

Apparently a few years ago a company benefits office reached out to him about an account/pension? But his health prohibited him from responding. Any idea what company that would have been? We are thinking maybe a company (Macdermid?) bought the company and was trying to reach out.

Any help would be appreciated.

Karen Matistic Morgan




- Cherry Hill, New Jersey USA





---

October 2019

A. Hi Karen. Condolences over the passing of your dad.

And you have my sympathy re. pensions. In the same time frame I worked for a company that was owned by American Can Co. and I was owed a pension. I started trying to track it down when I hit 60, did not get it as I was supposed to at 65, and finally found it at 73 years old, 8+ years late! I had a certificate for the pension from American Can Co. for it, and my mistake was thinking that whoever bought American Can Co owed it, based on still holding that certificate from them from lo those many years ago. But actually, when the particular division I worked for was sold, the pension obligation followed the division, not the parent corporation :-)

Thus, although I don't know for sure, I think you're on the right track with MacDermid! I'd suggest contacting human resources and finding out from them who handles their pension payments ... there's an excellent chance that that payment company has your father's pension. I have no idea whether the obligation passes on his death, or whether a lump sum is still owed to his beneficiary though. Best of luck!

Regards,

Ted Mooney, P.E. RET

Aloha -- an idea worth spreading

finishing.com - Pine Beach, New Jersey

---

October 11, 2019

Thank you for getting back to me. I will follow that route and post the results for anyone else in the same situation.

Regards,

Karen Matistic Morgan

[returning]




- Cherry Hill, New Jersey USA





---

October 14, 2019

A. Allied Kelite was bought by MacDermid; MacDermid was bought by Platform; Platform was bought by Element Solutions, Fort Lauderdale FL, the current owner.

Tom Rochester

Plating Systems & Technologies, Inc.


Jackson, Michigan, USA

---

February 8, 2020

Thank you Tom. You were able to get me on the right track. I can't believe how many times the company was sold. The pension obligations weren't included in one sale. I was able to contact someone who confirmed that my dad had a pension with M&T and it was in the Total pension plan. I spoke with someone from Total and they are mailing my mom a packet of information for filing.

Thanks again everyone for your help!

Karen

Karen Morgan

[returning]

- Cherry Hill, New Jersey USA

---

February 8, 2020

Glad I was able to help a little.

Tom Rochester

Plating Systems & Technologies, Inc.


Jackson, Michigan, USA

---

February 2020

That's great news Karen! M&T was owned by American Can when I worked there, and I also ended up receiving my pension payout from M&T through Total too. It was a dinky $28/month, but it's the principle of the thing, as we try to follow money owed to us, when companies are bought, sold, and restructured endlessly. Their purpose isn't avoiding pension payouts, but that's quite clearly the frequent result :-)

Regards,

Ted Mooney, P.E. RET

Aloha -- an idea worth spreading

finishing.com - Pine Beach, New Jersey
---
---
July 2, 2020

My father Michael Murphy was the sales manager for Kelite,;
he helped build the company before it was sold to Allied Chemical
Patrick Murphy
- San Gabriel, California