60,000 Q&A topics -- Education, Aloha, & Fun
topic 8761
Dry Film Lubrication
2001
I am looking for information on the possibility of applying dry film lubricants such as MoSi on the inside pipe of inside diameter from 5" to 8" and of lengths from 20 to 40 feet.
Phil Burge
- Aberdeen, Scotland
---
2001
One method might be vacuum deposition using a cylindrical magnetron. They can be made with small diameters. What you do is put the entire length of tubing under vacuum then run the cylindrical magnetron along the tube, coating as it goes. I know Isoflux Co. in Rochester, NY has done work similar to this. I know other companies have made cylindrical magnetrons but I don't remember their names off the top of my head.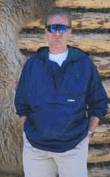 John Davis
- Berthoud, Colorado, USA