60,000 Q&A topics -- Education, Aloha, & Fun
topic 8707
Both Polished and Matte Finish on Anodised Aluminum
2001
Q. I have an Al part that has 2 finishes, sandblast and polish, on one piece for decorative purposes. The anodiser explains that we can't have them both, we can either choose to have polish and not-so-matte surface or vice versa. Is there any way to get around this?
WY Wong
- HK
---
2001
A. As long as a GOOD, EVEN, job has been done on the blasted surfaces (you'll have better results with glass bead blasting, then sandblasting), there is absolutely no reason why the part couldn't be anodized to your satisfaction.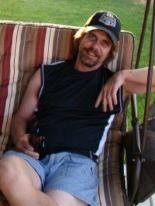 Marc Green
anodizer - Boise, Idaho
---
2001
A. The various finishes will have no recourse on the anodizing finish. Many many parts are done that have different surfaces. Some machined, some turned, some knurled and some polished. This should make no difference whatsoever to your anodizer. It can be done.
Matthew Stiltner
- Toledo, Ohio
adv.