60,000 Q&A topics -- Education, Aloha, & Fun
topic 8705
Anodizing of blind holes
2001
Q. Hi,
Sorta stumbled across this by accident, though looks like you guys have a good discussion forum going here.
Currently our valve stems(Alu alloy) are being supplied by an anodizing (clear sulphuric + nickel acetate seal) house and we are experiencing some problems with a white deposit in the interior of the valve stem. They say it's because it's a "blind" hole part and they therefore can't get a flow through the part and 100% dependent on manual labour to shake all residue out.
I can't help thinking that they can do better, any thoughts? Is there a company out there who think they can do better?
Paul McCollum
- Antrim, N.Ireland
---
2001
A. There are a few ways to resolve this problem..yes.. my company could do it better..but, sigh.. since we aren't a sponsor to this website, I am not permitted to advertise. Parts with blind holes can be racked so that they will get coated (to a certain extent), but each hole may have to be individually rinsed..or they can be masked so that no coating (or chemical residue) gets in the hole, or they can be racked with the hole facing downward so that an air bubble gets trapped in the hole, thus leaving little or no chemical residue. Some of these solutions may increase the cost of anodizing your part..but there ARE solutions to this problem you are having. Sounds to me like your coater is being a little lazy.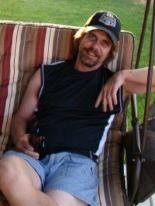 Marc Green
anodizer - Boise, Idaho
---
2001

A. I find it hard to believe that they have problems by rinsing! The white stuff in the blind holes is probably dried acid. I recommend to look for a better supplier.

Andy D




- Belgium





---

2001

A. The white deposits in the blind hole must have been from the one or combination of anodizing chemicals. Request your anodizer to plug these holes when anodizing.

Dado Macapagal




- Toronto, Ontario





---

2001

A. I hate to say it but that sounds like a cop out to me. There are ways to flush out the blind holes, it just takes a little bit of work and could result in a price increase on the parts. But they should be rinsing the parts, blowing out the blind holes with high pressure air and then re-rinsing. repeating this step two or three times at the end of the anodizing process should eliminate the problem. Or the other option is they have a contaminated rinse tank that needs to be changed. Either one is a possibility but I also don't know the exact conditions of the anodizing environment either.

CHAD AUTRY




FINISHING - Fridley, MN, USA




---
2001

Thanks guys for all your replies to date, perhaps just a few points for clarification:
1. the "blind hole" must all be anodised for approx. 1/3 of the distance down the hole
2. this is a small,"cheap" and high volume part approx. 80k/week, thus additional costs are extremely prohibitive!
Paul McCollum
- N.Ireland
---
2001
A. Paul,
I'm not trying to be a smart-alec here..but I guess the bottom line in this is "You get what you pay for". If the hole must be coated, then it must be rinsed out, either by air, or by water...both of which, will probably increase your costs.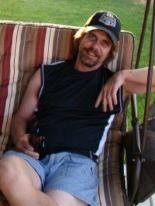 Marc Green
anodizer - Boise, Idaho
---
2001
A. Good rinsing practice for hard anodizing requires a 5 to ten minutes double stage rinsing after the anodizing. This is usually enough to get the acid out of the hard anodize pores AND the blind holes at the same time (providing the second step rinse water is clean enough!). Some anodizers are neutralizing the residual acid (in a mild carbonate or bicarbonate solution) instead. I think that is where your white residues are coming from: it is sodium sulfate formed as a result of neutralizing the acid. Ask your supplier to try a "double-10-minutes" rinsing technique instead of neutralizing.
Max Stein
captive metal finisher - Montreal, Quebec, Canada
finishing.com is possible thanks to our supporting advertisers, including this one: