60,000 Q&A topics -- Education, Aloha, & Fun
topic 8669
Chemical Composition of Titanium -Alloy
affil. link
"Titanium in Medicine: Material Science, Surface Science, Engineering, Biological Responses and Medical Applications"
by Brunette & Tengvall
from Abe Books
or
info on Amazon
2001
I am doing a research paper for chemistry on the uses of Titanium-Alloy in the medical field, I chose this because I had what I believe was a titanium - alloy plate implanted in my arm about two years ago. For my paper I would like to know the composition of the titanium-alloy used in the medical industry as well as the most common usages, any chemical processes that you could tell me would be extremely helpful,
Thanks in advance for any help you can give me.
Nick V
[last name deleted for privacy by Editor]
- Conway, Massachusetts
---
2005
How can I tell if I'm allergic to the titanium plate in my arm? I have been having some health concerns and my legs from the calf down are always swelled up and red in color and I'm not a diabetic.
Byron K
[last name deleted for privacy by Editor]
- Wisner, Nebraska
---
April 1, 2008
I didn't see any responses, I have an allergy to nickel and can't find anything giving the composition of titanium. I too have been having some problems and wonder if I am allergic the fusion in my back using titanium rods and screws.
Peg Price
- Etters, Pennsylvania
---
Hi Peg. Nickel and titanium are two of the 92 elements. There is no 'composition' involved in pure titanium or in pure nickel; but implants and other items may be made of alloys of nickel plus other metals or titanium plus other metals, and somewhere someone has to tell you the 'grade' or the 'alloy' before you can determine the composition. Good luck.
Regards,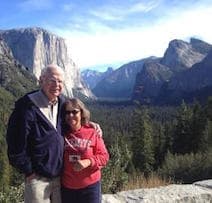 Ted Mooney, P.E. RET
finishing.com - Pine Beach, New Jersey
Aloha -- an idea worth spreading