60,000 Q&A topics -- Education, Aloha, & Fun
topic 8664
Removing Rust Stains from Cast Iron Carpenter's Plane
2001
Q. I have purchased some old woodworker's planes and a couple of them sat in moisture. I cleaned the chunks off with a razor blade scraper and then used 0000 steel wood and penetrating oil to remove the residue.

It is now nice and smooth, but is stained. What can I do to remove the stains, keeping in mind that these are collector's pieces and they would prefer to have it looking as original as possible.
Thanks,
Jim Paul
Jim's Estate Services - Eagle River, Wisconsin, USA
---
2002
Q. I want to know how I can remove stains (rust, finger marks, etc.) from my Cast iron table saw top plus other metal machines that are in my unheated garage.
John Walsh
- Concord, New Hampshire, USA
---
October 19, 2010
Q. I purchased an outdoor grill/smoker. The unit is extremely heavy, made of iron! I have rust on the top of the unit! Do I need to sand, seal, and repaint the unit? If so, what grit sandpaper do I use, and what kind of sealer and paint! Thanks for your advice! Tom Murphy
tom murphy
- Texarkana Texas U.S.s
---
October 21, 2010
A. Hi, folks.

Jim: I would try hydrogen peroxide [affil. link to product info on Amazon] because people have reported that it removes rust from bathtubs, and it just might work on your plane. The reason I'd try the H2O2 first is because other things that will easily remove rust, like mild acid, will leave the surface highly susceptible to flash rusting. But if the peroxide doesn't work, then diluted Muriatic Acid [affil. link to product info on Amazon] will surely work (or possibly even vinegar) to quickly dissolve the rust. But then you must immediately rinse, neutralize with baking soda, and rinse again, then wax or oil the plane. Steel and cast iron rust -- sorry -- and something, even if it's as impermanent as wax, must be put on the metal surface to stop it.

John: Cast iron rusts. The suggestions to Jim should work for you, but in an unheated garage you'll definitely have to keep a coat of oil on your tools. Treat them like you would a firearm, clean and frequently lightly oiled.

Tom: Nothing can adhere to loose red rust because the chain of adhesion from the surface to the base metal is only as strong as its weakest link. Whether you remove the rust with sandpaper or convert it to stable black rust with a naval jelly Rust Converter [affil. link to product info on Amazon] you need to start with getting rid of red rust. Then you can use high temperature paint. Good luck.

Regards,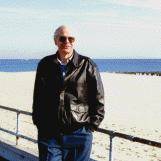 Ted Mooney, P.E.
finishing.com - Pine Beach, New Jersey
Striving to live Aloha