60,000 Q&A topics -- Education, Aloha, & Fun
topic 8655
Solution Being Trapped in Anodizing Racks
2001
We are having a problem with solution being trapped in our racks. When the racks get get dipped into the hot Deionized Seal, the solution comes out and contaminates the tank. I am hoping that someone out there has come across this and can give me some advice as to how to prevent this. It looks like the solution is either Chromic or Alodine 1200S.
It is also coming out in my Dilute Chrome Seal, which is also a heated tank.
Randy A. Mattson
- Seattle, Washington, U.S.A.
---
2001
The obvious answer is that you have some nooks or crannies trapping solution which the rinse tanks are not washing out. What you have not mentioned is how the intervening rinses are configured. You might want to consider some sort of agitation (air or mechanical) in the rinses or install some spray rinses.

James Totter, CEF
- Tallahassee, Florida
---
2001
The rinses that we use are air agitated. Maybe the parts are not being rinsed properly? Is there a way that the solution can be "trapped" in the racks? Maybe the hot water brings it out. My thinking is that if the solution can go in the openings, it can come out with proper rinsing.
Randy Mattson
- Seattle, Washington, U.S.A.
---
January 23, 2013
Hi Randy.
Many people believe in a dip in dilute nitric acid will flush out the more troublesome acids.
Regards,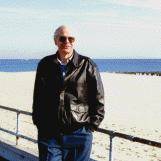 Ted Mooney, P.E.
finishing.com - Pine Beach, New Jersey
Striving to live Aloha
finishing.com is possible thanks to our supporting advertisers, including this one: