60,000 Q&A topics -- Education, Aloha, & Fun
topic 8611
Salt & Pepper Shakers: painting, plating, best finish, restoring metal caps
A discussion started in 2001 but continuing through 2020
2001
Q. I want to remove the rusty caps of old salt and pepper shakers. I don't want to damage them, just get them off!
Larry Thomas
- San Diego, California
---
2006
Q. I cannot remove the silver-plated top from a lead crystal salt shaker. Who can Tell me a good method to do so?
Thomasine Breher
- San Diego, California, USA
---
A. Hi. I don't have the problem so I haven't tested it but, considering the fact that metal has a much greater thermal coefficient of expansion than glass, and that any salt crystals can act like miniature ratchets preventing unscrewing, I'd say put it in very hot water for a few minutes to both enlarge the cap and to dissolve any exposed salt, then try to unscrew it while the cap is still at that temperature. Let us know if it works.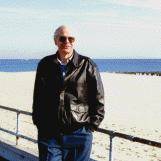 Ted Mooney, P.E.
finishing.com - Pine Beach, New Jersey
Striving to live Aloha
---
---
January 16, 2015
Q. I have received my great-grandmother's salt and pepper shaker set and would like to use them. One of the screw-on tops are flaking off the chrome. Is it possible to have them replated, or is this too small scale?
Beth Miller
- Monticello, Minnesota
---
January 2015
A. Hi Beth. It's completely possible, but probably cost prohibitive. Plating shops face the same issue that plumbers and car mechanics and everyone else does of labor costs. If they were able to race it through the shop with a total labor time of 20 minutes, which sounds very optimistic, it could still cost maybe $35-$50. But most shops have to do a minimum lot charge, just as appliance service people have minimums, so it would probably be 2-3x that. I think you might look on Ebay or Craigslist or Etsy.com and see if you can find something that fits :-)
Regards,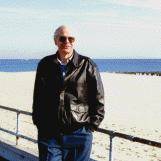 Ted Mooney, P.E.
finishing.com - Pine Beach, New Jersey
Striving to live Aloha
---
---
What coating for a new line of cast iron salt & peppers shakers?
May 8, 2020
Q. Hi all,

I am about to start producing a range of cast iron salt & pepper mills for sale online. The design was inspired from a 1960's Robert Welch pepper mill that I inherited from my grandparents.

I would greatly appreciate any help with selecting a coating that is suitable for direct food contact to coat the inside of the mills and any advice on the application method that would be suitable. Ideally the coating chosen would be certified for use in Europe, America, Australia, Canada and other countries also.

My preferred design the mill body is cast in one piece but I think this will be quite hard to coat the internal void? I have drawn up a second design where there is a removable base plate in the bottom to allow access to the inside (see attached cross section drawings). I would prefer to avoid the second option as this will add machining and assembly operations. I guess it will come down to which costs more.

Any help appreciate - Thanks all!
Guy Beardsley
- Bristol, U.K.
---
May 10, 2020
A. I'm apprehensive about cast iron for salt. Salt will adsorb some moisture from the air and will promote corrosion of cast iron. It might be possible to coat the interior with some sort of organic coating, but given the inherent roughness of cast iron, it might never be free from voids.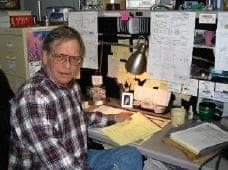 Jeffrey Holmes, CEF
Spartanburg, South Carolina
---
May 11, 2020

A. I second Jeffrey's comments. Salt kills cast iron FAST (source: I'm a cast iron fanatic and won't even salt my concoctions until they're out of the pan for risk of pitting).
An inner plastic sleeve might help but there will always be salt that falls down between the sleeve and metal.
The traditional option to protect cast iron and still have it food safe and attractive to the commercial market is baked on enamel. Look at Le Creuset and Dansk, for examples, to see what I'm talking about. If I'm cooking something inherently salty and still need that cast iron touch- that's what I reach for.
There are other coatings such as heatcure epoxies; the one that comes to mind meets GE F50TF3. You'd have to see if it's food safe (it almost certainly is, once cured, but I'm not sure if there's 'official' documentation of this). It's silicone based, highly resistant to chipping, and, after baking, stable to 600 °F and will pass extended salt spray. It is listed as suitable for steels (they're totally talking about stainless type superalloys, which is what we run it on, not cast iron...) but again as Jeffrey pointed out, your cast surface is going to be really tough to coat- further complicated by the fact that you're working in a bore.

As I see it your options are:
-Sleeve it with plastic or soft silicone, and design it with a gasket to seal the void between the sleeve and metal
-Grind the ID to a finish suitable for coating with porcelain type enamel, or epoxy.

You're gonna have to coat the inside of the pepper grinder too because everyone has suddenly discovered Himalayan salt and wants it 'fresh ground'... if you want some light and face-palm-y reading, go on Amazon and look up 'pepper mill' and enjoy the one star reviews written by people who are ruining their pepper grinders with rock salt. And don't get me started about the grinding mechanism. The hip food bloggers love them some pink salt... *sigh.

The product sounds lovely but I fear by the time all is said and done you may be looking at a price point to sell them that makes them a pretty niche item. Best of luck!!




Rachel Mackintosh




Plating Solutions Control Specialist / Industrial Waste Water Treatment - Brattleboro, Vermont





---

May 10, 2020

A. Hi Guy
Cast Iron does not appear to be a problem as there are a considerable number of companies offering similar products.
However you should be aware that Robert Welch are still in business and that All products, names and logos of Robert Welch Designs Ltd. are protected by patent, design and trade mark registrations.




Geoff Smith




Hampshire, England




---
May 11, 2020
Comment: Hi Jeff, Rachel & Geoff - Thanks for taking the time to comment. Logging back in to comment via my account was not very obvious so I guess I am commenting as a guest.

Yeah I accept that CI probably isn't the best material for this application. That said, CI gives it the right weight & feel that I am trying to create, so is an excellent fit for the mission of the brand.

I am glad that you referenced Le Creuset, this is what I am aiming for in terms of quality & style. The designs that I have made use a similar colour scheme for the exterior - It's a shame I can't upload an image. **My design was inspired by the Robert Welch Mill, it is not a direct copy and is very different and purely my own**

I have considered making an insert as you suggested. I am leaning in favour of finding a suitable coating as I think the insert will bring it's own unique set of challenges to overcome.

I am surprised to hear that coating the ID will be such a challenge because of the surface finish though. Originally I was planning on having the exterior powder coated and the local shops near me have not raised this as a concern when in discussion about the exterior. Is a powder coat easier to apply to Cast Iron?

I have read online that there are food safe powder coats that can be used - This could be a winning solution as it is cheap to buy/apply. The ID is around 70 mm in my second design so not bad in terms of access.

Price wise - I am looking at the higher end of the market. My vision is to produce something that has an air of quality like old US / UK made war era products, rarely seen anymore. I want it to last & be passed on to grandchildren as mine was...

I know that this may make it niche but that is usually a good place to start when building a brand, as defining the customer will be easier and the purpose.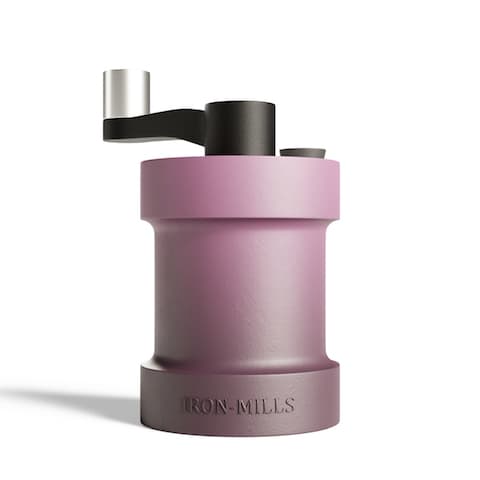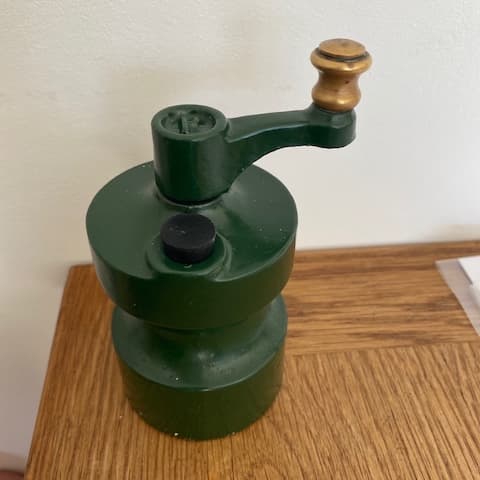 Haha yes I think I will coat both the S&P versions inside to be safe. I will have to use a disclaimer label & warning video to tell customers not to put salt in the pepper mill as the grinding mechanisms I am using vary in price dramatically for each!

Rachel - I will look into GE F50TF3 and report back if it is something that I can use.

If you think of any other info I will be very interested to hear.

Thanks for your time,
Guy
Guy Beardsley
[returning]
- Bristol, England, UK
----
Ed. note: Sorry that in an effort to make things easy we inadvertently made them hard for you, Guy. Everyone is forever a "guest" here ... it's a "no-registration required" website :-)
---
May 19, 2020
A. If you can mask off the outside of the part than you can plate with highP electroless nickel. The inside of the part should be machined to a very low Ra to get the best corrosion protection. EN is also allowed for food contact. I would recommend 1-2 mils(25-50 µm).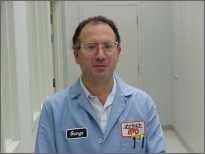 George Shahin
Atotech - Rock Hill, South Carolina