World's #1 finishing resource since 1989
No login needed: Chime right in
topic 8609
Attaching Anodes and Heaters to PP Plating Tanks
2001
I'm tired of my heaters and anodes moving during plating and want to attach holders in my PP tanks so they remain stable. I can glue some holders in the tanks to stabilize them, but I am unsure as to what glue will not be affected by my solutions. Is an epoxy resin ok to use in Watts nickel, acid copper, and alkaline cleaning tanks, or should I use another type of glue.
By the way, this forum has been a tremendous wealth of info for me.
Dan Collins
- Southampton, Pennsylvania
---
2001
Polypropylene is essentially non-glueable. However, it is very easily welded. What you do is position blocks of polypropylene where you want them, then use polypropylene welding rod and an electrically heated "hot air gun" to put a strand of spaghetti weld around the periphery of the block. There are other welding techniques involving more expensive equipment, but this is usually the way to go for this kind of detail.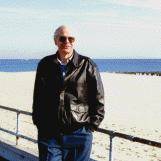 Ted Mooney, P.E.
Striving to live Aloha
finishing.com - Pine Beach, New Jersey


---
2001
Dan,
As Ted Mooney says, PP is not glueable (neither is its sister, Polyethylene) so that the main approach is to do some welding. Weld rods are normally round and you can buy them in 4 foot or so straight lengths or in continuous coils. If you hand weld, use straight rod, if you speed weld, the continuous coil feeds in better.
If your Company needs to do this occasionally, ie. welding, may I strong recommend the LARAMY Company who not only have a range of thermoplastic welding guns BUT a helluva good intro booklet on 'how to weld'.
Further, may I suggest you use min. l/2" thick PP. Having welded that to the tank, go and get some l/2" AICKENSTRUT hex. head Pu bolts (their Pu is a glass reinforced Polyurethane and seems to last fairly well).
Regarding heaters, um, don't let them touch the PP ! When building a new tank where there were electric heaters, I would install them in via an inlet connection.
For example, suppose your heaters were 2" in diameter, I'd make a 6" dia flanged outlet in order that there was a sufficient water cooling 'jacket' around the heaters and that the heat would not directly radiate onto the plastic.
If, IF you had a teflon coated heat shield and IF the tank lining or sides were dead straight, I'd heat fuse the little blocks to the sheet ... both PP and Pe lend themselves excellently to fusion welding.
Food for thought. Hope it helps.
Cheers !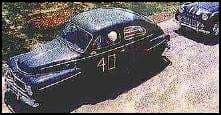 Freeman Newton [dec.]
White Rock, British Columbia, Canada

(It is our sad duty to advise that Freeman passed away
April 21, 2012. R.I.P. old friend).

---
2002
Can I weld PP film per High Frequency?
Cevdet Dal
- Turkey