World's #1 finishing resource since 1989
No login needed: Chime right in
topic 8599
URGENT - Roughness Problem with Electroless Ni over Brass
2001
I am working on a brass part which includes a machined pneumatic valve seat (the seat face typically has a radial dimension of .006" to .008") which requires maintaining a good finish. As machined, the finish is typically quite good and does not require any polishing.
We are having the brass part nickel plated for corrosion resistance after machining, and are getting inconsistent results from our plating shop of choice. The first batches were bright nickel plated, and we got a very large build-up of nickel on the edge of the seat. We had later batches done with electroless nickel (specified .0002" to .0003" thick) and got some small degradation of the finish but not enough to compromise the sealing performance.
The latest batch of parts (which was supposed to qualify our seat design) was plated requesting the same treatment as the previous Electroless Ni batches. The resulting finish was quite rough (it looks like sandpaper under magnification) and as a result our sealing performance has gone to hell. Our plating shop is looking for information from MacDermid Nickel to track down the cause, but they may take at least a week to get back to us, and I have managers breathing down my neck. Can anyone offer any advice or an alternate plating supplier? Or an alternate plating type to use?
Thank you.
Mike Guido
- Pittsburgh, Pennsylvania, USA
---
2001
I am sorry to tell you that your plater is not a professional one . The EN should never be rough and if that was the result they should strip the parts and not them them back to you.
I assume that the cause is improper filtering of the plating solution ( which should be filtered every day and the nickel at the bottom of the tank has to be stripped in nitric acid)or a tendency of the solution to decompose. Either one, it means that your plater is not good enough. Their supplier (the one you mentioned) is a good one and there is no reason that the deposit should be so bad.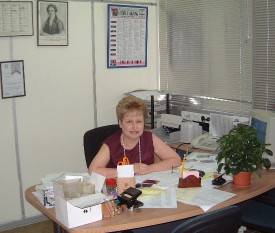 Sara Michaeli

chemical process supplier
Tel-Aviv, Israel
---
2001
You may working at a high Meta-Turn Over and the phosphite precipitate causing roughness in the plate. Try to work with low M.T.O. and lower ph.
Gabriel Schonwald
Bnei Berak, Israel
---
2001
Thank you....we are well aware that your opinion of our plater is probably justified. The relationship between them and us has a LONG history, and what they do offer is very quick response on a lot of crisis jobs. Unfortunately, the consistency of their production work isn't what it should be. I am currently exploring some other platers for this critical application.
Regards,
Mike Guido
- Pittsburgh, Pennsylvania, USA
---
2001
Gabriel,
High ortho phosphite concentration causes a milky solution. Usually people don't keep on plating in a whitish solution. MTO is quite easy to check. First one should know how much solution did he add to the bath and by that to calculate the MTO. The second way is to check the BOUME, each MTO contributes about 2-3 degrees.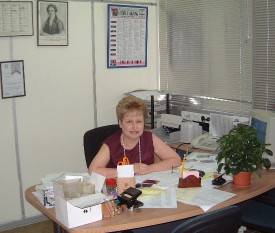 Sara Michaeli

chemical process supplier
Tel-Aviv, Israel