60,000 Q&A topics -- Education, Aloha, & Fun
topic 8596
Corrosion Resistant Finishes
2001
Can anyone offer assistance in suggesting finishes for steel that can withstand 1000 hours of salt spray testing?
Anastasia Jeffes
- Albany, New York
---
2001
Cadmium plating or IVD aluminum, about 1.25 mils followed by glass bead peening and a chromate conversion coating. These are just a bit thicker than standard military coatings.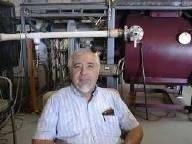 Jim Treglio

PVD Consultant - San Diego, California
---
2001
I am currently using a strontium chromate primer that gets 2000 hours of salt fog on ferrous surfaces. We do not phosphate (Neither iron nor zinc). We use an organic pretreatment that contains alcohol, phosphoric acid, resin and binders... If you are familiar with MIL-SPEC numbers, the pretreatment is DOD-P-15328 [affil. link to spec at Techstreet] and the primer is MIL-P-23377. I have also used a zinc rich primer that achieved 1000 hours of salt fog. We did have some adhesion issues with it though. To much zinc pigment, not enough resign...
Sorry I am not familiar with the capabilities of platings...
Please feel free to email me kdraper@seistl.com for more particulars. I am sure that there are many other options out there, these are just two that I am familiar with.
Kelly Draper
- West Plains, Missouri, USA
---
2001
Zinc - Nickel Alloy plating should easily see you pass the 1000 hour mark.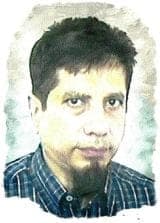 Khozem Vahaanwala
Saify Ind

Bangalore, Karnataka, India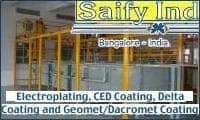 ---
2002
Zinc phosphate, E-coat, epoxy primer, urethane topcoat. Should do the trick.
Ron Zeeman
- Brampton, ON, Canada