World's #1 finishing resource since 1989
No login needed: Chime right in
topic 8561
Why Do We Do Plating?!
2001
I have this elementary question. Why do we do plating for circuit boards (such as oscillators)? Why do we use especially Tin? We already have one metal substrate (say Aluminum), then why do we need one more conductor over it? Is there any specific reason for this other than having a shining surface, wear resistance and solderability?
John Appa Durai
- Newport News, Virginia
---
2001
The purpose of electroplating is to supply a surface having different properties than the basis metal. Aluminum oxidizes and forms a non-conductive skin.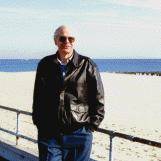 Ted Mooney, P.E.
Striving to live Aloha
finishing.com - Pine Beach, New Jersey
---
2001
Thank you for the reply Mr. Ted Mooney, P.E.
The reason for my question is Sn whiskers observed at the lid of the circuit boards. To my understanding the Sn whiskers are growing very easily at normal working conditions (temp between 50 -75Deg C).
The formation of an oxide layer over a metallic surface is observed commonly in many metals such as Al, Cr, Ti, Fe, Mg, Ni, Cu, Ag (with exceptions in materials such as gold). Is the formation of oxide layer with Sn very unlikely? Does the smoothness of Sn play any role for shielding?
Thank you for your answer.
John Appa Durai
- Newport News, Virginia
---
2001
Whiskers are a whole 'nother subject, John. To summarize, the best way to fight them is reportedly with alloying ingredients and a stress relieving thermal treatment like reflow.
I'd presume that tin oxidizes readily but that, being so soft, good contact is made upon re-insertion.
I am not an electronic noise expert and don't feel qualified to answer your question about whether a smoother surface is better for shielding, but I would say that this is not one of the primary reasons for plating something with tin.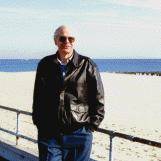 Ted Mooney, P.E.
Striving to live Aloha
finishing.com - Pine Beach, New Jersey