World's #1 finishing resource since 1989
No login needed: Chime right in
topic 8550
Steam Heating Anodising Sealing Tanks
2001
I am interested in hearing if anyone has experience of using steam to heat anodising sealing tanks.
We currently use individual in-tank gas burners, but although they work well they do have a number of disadvantages (i.e. the mechanism is adjacent to the processing so corrosion is high, and there are many tanks with individual burners requiring individual servicing and this means high servicing costs). I believe that if one (or, for reliability, two) boilers were employed away from the processing tanks, then reliability would improve and servicing costs would reduce. Does anyone have any thoughts on this matter?
If anyone responding from the UK knows of a source for suitable boilers and installers this information would also be helpful.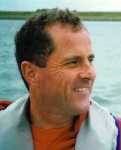 David Grimes
plating company - Farnham, Surrey, United Kingdom
---
2001
David,
My company has been anodizing for 40+ years. Both of my plants have always used oil fueled steam boilers for heating all of our processing tanks, including seals. I think this is fairly normal practice.
David A. Kraft
- Long Island City, New York