World's #1 finishing resource since 1989
No login needed: Chime right in
topic 8546
Titanium Nitride Gold Coating on Jewelry, etc.
2001
Q. Hello Sir,
I'm a Jewelry manufacturer. I'm making products from gold & silver. I want some formulas for Titanium Nitride gold coating. So, Please help me for increasing my knowledge.
Thank u,
Mr. Manubhai K. Soni
JEWELERS - India
---
2001
A. TiN is ok, but what is used most often for decorative coatings is ZrN(C), where the amount of carbon is used to adjust the color. The color is better and there is lower chance of substrate corrosion. In addition to great color, ZrN(C) is very hard and extremely wear resistant.
Typically, the substrate is first plated with electroless nickel for both fill (shine) and corrosion resistance. Some practitioners electroplate with chrome over the nickel. Most of the large coating companies sell equipment for decorative applications, and there are job-shops around as well, though I don't know if they do the plating as well.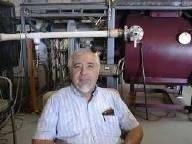 Jim Treglio
-
scwineryreview.com
PVD Consultant & Wine Lover - San Diego, California
---
2001
A. Titanium nitride gold coating is a PVD coating process. It is carried out in vacuum at the level of 0.02 mTorr pressure. It requires a vacuum system, sputtering system.
Kiran C Shimpi
- Umargam, Gujarat, India
---
February 26, 2011
Q. I'm a manufacturer of imitation jewelry. I wanted to know if there is any possibilities of titanium nitride coating on imitation jewelry. So please let me know.

Thank you,
Sunny Rasania
job work - Mumbai, Maharashtra, India
---
A. Hi Sunny.
Yes, this is certainly possible. Sometimes in addition to the titanium nitride, a thin layer of gold is also applied so the color is perfect whereas the item has the wear resistance of titanium nitride.
Regards,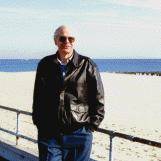 Ted Mooney, P.E.
Striving to live Aloha
finishing.com - Pine Beach, New Jersey
---
April 3, 2012
Q. Dear Sir,

I have designed an MDF wood panel with cutout which needs to be in Titanium Coated gold finish.

RFQ: What would be the price, or anyone from Dubai can make this?

Please reply.
Hema Shetty
- Dubai, UAE
---
April 3, 2012
A. Hi Hema.
Are you sure that this is even possible? Titanium nitride is a high temperature process (250-750 °C)
If you are just looking for a gold color though, you can have chrome-look paint applied with a gold-tinted topcoat, or you can have the MDF metallized and then electroplated with gold. Good luck.
Regards,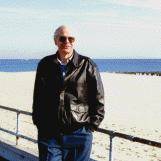 Ted Mooney, P.E.
Striving to live Aloha
finishing.com - Pine Beach, New Jersey
---
---
August 8, 2012
Q. Hello,

I am an artisan who does small metal craft. I Have been using titanium for jewelry and accessories recently and am wondering if there is any way to achieve a nitride coating in my shop without a vacuum or high temps. Jumping to more involved (industrial) approaches renders the question moot because my volume is so low. I have been using grade 2 titanium.

Thank you in advance for your answer and thank you for providing this forum.
Modando Dahlgren
- New York, New York, USA
---
August 9, 2012
A. I don't think it is possible to form or deposit a nitride on titanium without either vacuum or high temp. This is one of the more unfortunate aspects of PVD coating technology -- the processing equipment, even for small jobs, is very expensive. I would suggest you look into the used equipment market. You might be able to find small coating units that were used for research, or, since your substrate is titanium, a small vacuum oven.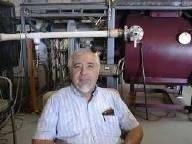 Jim Treglio
-
scwineryreview.com
PVD Consultant & Wine Lover - San Diego, California
---
---
July 12, 2013
Q. Hello,

I am a jewelry maker and I am having problems with the gold plating done on my sterling silver pieces.
It is too thin (0.4 microns) so some pieces are tarnishing after only a few months.
Since I have only small volumes I cannot find high quality plating here.

My question is: will a Titanium Nitride (or Zirconium Nitride) coating (or underplate) hold better than the gold plating I have now? And what thickness should this coating be?

Thank you for your help
AG
Alan Guy
- Seoul, South Korea