World's #1 finishing resource since 1989
No login needed: Chime right in
topic 8505
Etching of Stainless Steel Materials
2001
I want to get a hold of a formula for a smooth chemical etching of 431 stainless steel and ph 17-4 stainless steel. I have tried several different solutions however their attack is not consistent and leave an uneven surface. I need to have a smooth finish. It doesn't have to be bright, just smooth.
Jeffrey Jones
- San Diego, California
---
2001
Normally a Nitric acid / hydrofluoric acid is best.
About 30 to 40% nitric by volume and 3 to 4% Hydrofluoric acid remainder water.
Fume extraction is required and great precautions in the handling of HF. Breathing fumes is very toxic and the acid must be treated with great care.
Should give you a smooth surface if etch is restricted to say 5 minutes
Bernard Irving
- United Kingdom
---
2001
There is another option: electropolishing in salts, but special equipment is required.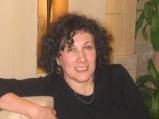 Anna Berkovich
Russamer Lab

Pittsburgh, Pennsylvania