60,000 Q&A topics -- Education, Aloha, & Fun
topic 8489
Seeking Help for Zinc-Nickel Adhesion Problem
2001
I am occasionally experiencing adhesion problems with a Zinc-Nickel plate. The plating flakes or peels after it is crimped, or bent. I have sampled many different plating houses, but the flaking problems still seems to pop up occasionally in production.
The material that is being plated is a 1215 steel. The plating being applied is a Zinc-Nickel C-30 Yellow per. DaimlerChrysler spec. PS-8955. Fittings are racked plated to prevent thread damage.
Post processing is a crimping operation where the material is folded over/crimped to a specified I.D. During this operation is where we are experiencing our flaking problems.
Is Zinc-Nickel capable of being post processed 100% i.e. crimping & bending without flaking?
Can you recommend a good plating supplier, that can provide us with a consistent Zinc-Nickel plate with better adhesion for post processing?
Matt Lutzke
- Orion, Michigan, USA
---
2001
In the old days such a part would be cadmium plated (or possibly tin plated)because these materials are very soft and ductile.
Zinc-nickel should have excellent adhesion and freedom from peeling, but there may be some limit to how tight it can be folded just based on it's more limited ductility. Perhaps you could have coupons plated with the racks, that you could then bend around a series of small diameter mandrels so you could put a quantitative number on the adhesion/ductility factor rather than living with your present go/no-go test?
I would probably suspect that brightener levels are affecting the ductility, but it would be nice to track the ductility versus the additions.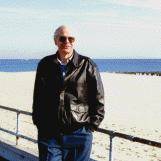 Ted Mooney, P.E.
finishing.com - Pine Beach, New Jersey
Striving to live Aloha
---
2001
Matt,
Pretreatment and/or high brightener levels could be contributing to the problem. Baking might help.
Mark C. Reppa
- Plymouth, Michigan, USA
---
2005
I would keep the nickel content as low as possible but still achieving a yellow passivate. I believe that would be about 10% with a hexavalent passivate. Perhaps an anodic etch on the substrate with a nickel strike would help?

Is it necessary to have a zinc-nickel coating on a part that will be crimped. I would have thought standard zinc with a good passivate would have more than adequate corrosion protection.
Chris Matthews
- East Sussex, England