60,000 Q&A topics -- Education, Aloha, & Fun
topic 8488
Seeking Contract Finishing 316L Jewelry Items
2001
Interested in quote for tumble finishing of approx. 1000/month small (6mm x 6mm)jewelry objects in 316L Stainless Steel. Currently we are manually removing ceramic shell coating, electropolishing, then hand buffing. Would like to contract out as much as possible.
Dennis Wolbert
- Spokane, Washington, USA
---
2001
If your parts are 6x6mm you might want to consider doing this work in house. You mention S.S. burnishing parts, which is relatively expensive media about $7 to 12/lb., but it doesn't have to be replaced. Whereas a mirror finish can also be accomplished with dry organic materials at less than $2/lb. Time should not be a factor with this volume and cost of equipment is less than $550.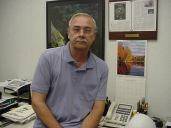 AF Kenton
Hatboro, Pennsylvania
adv.