60,000 Q&A topics -- Education, Aloha, & Fun
topic 8487
Chrome and Gold Plated Effect
2001
Dear Sir,
My company is manufacturing trophies and awards. We started to use poly resin as material but we do face problem with color. How do we exactly create a chrome and gold plated effect on resin material?
Thank you very much!
Ben Tham
- KK , Sabah, Malaysia
---
2001
Dear friend,
The poly trophies need to be made conductive first.
Possibly you have small lots of such trophies. A conductive silver ink commercially available is used over clean oil free articles, with a second coat on lightly coated areas, allowed to dry between coats.
Thereafter the part is suspended by a copper wire in an acid copper bath at 1 to 2 volts for 30 to 40 minutes and copper plated.
This is followed by Bright Nickel and Chrome plating.
A word of caution. There is a lot more to this activity than a hobby style operation so if you need o get it right find a plater in your area , get him to follow the conductive paint stage and you have plated Trophies for the asking.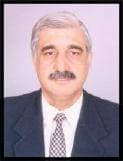 Asif Nurie [dec.]
- New Delhi, India
With deep regret we sadly advise that Asif passed away on Jan 24, 2016
adv.