Not a lecture hall but a roundtable with a seat for you!
60,000 topics spanning 36 years. Education, Aloha, & Fun
topic 8473
Cracking in Chrome Plating: chicken wire, mud cracks; fill cracks?
A discussion started in 1997 but continuing through 2020
1997
Q. I am seeking a process which would allow for the "filling" of micro crevices or fissures that occur with hard chrome. I have heard reference being made to "chromium densification" and would indeed be grateful if someone could enlighten me.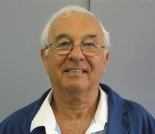 Joel Levinsohn
- Sydney, Australia
---
1997
A. I think that there was a series of hotline letters a fair while back where a person had a process for filling cracks.Possibly it was in the chat room. Tom had asked several questions about it.
I personally have never heard of chrome densification.
Micro cracking is normally not of concern. Macro cracking is of extreme importance. This would be very visible "mud flat cracking" frequently seen after a bad grinding job.
There are several things that can be changed to reduce the stress that causes the cracking. High temp bake turns it to jello. Of course, it loses a lot of its wear capabilities.
If you can not live with the cracking, have you considered electroless nickel or one of the new nickel-tungsten-boron plates.
Have you considered some of the thermal sprays, particularly the high energy ones.
James Watts
- Navarre, Florida
---
---
2001
Q. "Chicken wire cracks on chrome plating" are sometimes found in aircraft landing gear pistons (OD of piston is chrome plated). Questions - Is there a standard to judge this type of cracks, i.e., whether they are acceptable or not? I know that chrome plating always have cracks, but when do we say it is acceptable or not? Is there some standard to judge this outside of AMS 2440? Magnetic Particle inspection can be done to inspect for cracks underneath the chrome plate up to 3 mils, after that it is hard to determine if there are cracks. Barkhausen techniques can check for overheat condition but not cracks.
I am hoping someone out there in cyberland has some experience on this.
Tom Posten
- Long Beach, California
---
2001
A. I HAVE SET UP MY OWN CHROME PLATING SHOP FOR HYDRAULIC RAMS(I REPAIR HYDRAULIC COMPONENTS) MOST OF WHAT I KNOW IS BY TRIAL AND ERROR NOT FORMAL EDUCATION (BOOKS, SCHOOLs, etc.)
1. THERE IS A CRACK IN THE BASE METAL.
2. THE REVERSE POWER AND OR TIME WAS TO LITTLE, DURING PLATING OF THE RAM.
3. TOO MUCH GRINDING FORCE(TOO HARD A GRINDING WHEEL & GRINDING OFF TOO MUCH CHROME PER CUT)
4. CONTAMINATION IN THE CHROME PLATING TANK SURFACE (OIL)
Bob Liszon
- Toronto, Ontario, Canada
---
2001
A. If you have access to Pratt & Whitney's Standard Practices Manual, find SPOP 130 in 70-44-01, titled, "Chromium Plate Inspection."
It begins (paraphrasing) "A lacelike network of minute cracks is normal and acceptable. This is typical on flat surfaces but may occur on the ID or OD of large curved surfaces."
"Minute cracks are those which require magnification and/or special lighting effects." There's more, but if you have the manual, you could read it and look at the two figures they provide.
Nick Cortese
- Atlanta, Georgia
---
January 29, 2010
Q. Nick,

I'm trying to find that spec and not having any luck. Is there any copies on the web or at least a text version?

Thanks!
Frank Straub
- Tempe, Arizona
---
---
Mud cracking on 4340 material
2002
Q. I am using a self regulated chromium solution which is called CR110. Experiment was done using 4340 material with the hardness of 180 to 200 KSI. The problem is that I am facing mud cracking on the surface after grinding and can be seen with my naked eyes.The current density I am using is 30 A/dm square at the surface area of 2300 square cm. I used other material of steel to plate and can be see fade mud cracking marks.
Any suggestion?
Thank you,
Jonathan William
- Singapore
---
2002
A. Hello,
What kind of grinding process do you use? Is it a cooled wet grinding process or is it possible, that the surface gets hot? If the chrome plated surface gets hot during grinding, you will receive macrocracks due to different heat dilatation of chrome and steel.
Best regards,
Michael Hekli
Switzerland
---
2002
Q. Dear Michael Hekli,
We use cool wet grinding method. The parts that the grinding shop does is that the coolant on the outside while grinding but there isn't any coolant from the inside.The grinding wheel width is 2 inches and the coolant flowing above the wheel and onto the part about 4 inches wide.The part length is 2300 mm and diameter 101.6 mm.(one end open hollow and one end close). The grinding wheel speed is 1080 RPM,work speed is 90 RPM,the in feed is at 5 microns,the travel speed is 2 mm per second and the grid wheel used is "J" type.
Thank you,
Jonathan William
- Singapore
---
2002
A. You left out your wheel diameter-If it is large, you might be exceeding the range for feet per second of wheel surface speed. Also you left out the grit size. Possibly a bit too small. The rest sounds good. Can you try another plater for a few parts? The internal stress may be terribly high.
James Watts
- Navarre, Florida
---
2002
Q. Dear James Watts,
The wheel diameter is 600 X 50 mm width and the grid size is 89A80J7AV227P5. I had sent a scrap part to another plater as your advise and will be back by end of next week but they are using a make-up hard chrome bath unlike us, using a self regulated Unichrome CR 110. Maybe I need to send to another plater using the same solution as ours.
Thank you,
Jonathan William
- Singapore
---
---
Distinguishing different chrome plating cracking patterns
September 29, 2015
Q. We chrome plate and grinde internal diameters of shot-peened 300M steels in landing gear parts.

We've started a discussion about mud and stress grinding related cracks.

As a mud cracking, during a FPI inspection we usually approve due this relation with part geometry and chrome plating process, in general these cracks are removed after grinding process.

But, sometimes, after grinding not all cracks are removed and other stress cracks related appear and we strip it all.

My question: is there any procedure or article addressing this issue ?

Are mud cracking and stress cracking easy to distinguish ?

Straightness and stress perpendicular oriented cracks could be taken as abusive grinding stress related? Or matter of chrome plating parameters and part geometry ?

An important feature is that these cracks appears to be chamfer oriented cracks

Until now we had changed chamfer geometry, increased current robbers, slowed down chrome plating rate, checked grinding wheel parameters and a bunch of other issues. We are having a relative quality improvement, but seen to be anything that's left behind.

Yours sincerely
Carlos Eduardo Monteiro Rodrigues
Materials Engineer - Sao Jose dos Campos, Brazil
---
October 22, 2015
Hi,

If you have done all things around your chrome bath and checked the grinding speed, have you also checked the cut the grinding wheel takes and the trivalent chrome in the solution?

Regards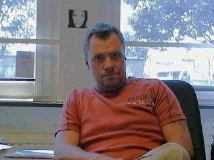 Anders Sundman
4th Generation Surface Engineering
Consultant - Arvika, Sweden
---
---
Chromium cracking after bake cycle
September 11, 2018
Q. WE process hard chrome plated rolls for the converting industry, we recently have a situation we have not recognized before. This particular roll had been plated chrome on chrome and finished ground prior to polishing. The Bake cycle was after the second plating only. After a very short time in the polishing you can easily see fractures the entire face of the roll.
My question concerns the Bake, is there any information concerning 2 layers of chrome and baking? We are certain this was not in the roll after the grinding.
Thank you.
greg haley
ROLL TECHNOLOGY CORPORATION - greenville, South Carolina
---
---
Spec for Grinding of chrome plated steel
February 6, 2020
Q. Hello. I am looking for a specification for inspection criteria for grinding chrome plated stainless steels. I found MIL-STD-866 and AMS2440 [affil. link to spec at Techstreet] but both of those are for 180 ksi steel. Is there a similar spec for CRES such as CRES 347 or 17-4PH.
D. Whittaker
Aerospace Coatings - Birmingham, Alabama