World's #1 finishing resource since 1989
No login needed: Chime right in
topic 8471
Cold Blackened Wrought Iron Always Rusts
2001
I am applying a room temp. chemical blackener to sandblasted wrought iron. Problem is that despite best efforts - wiping and drying with compressed air- the surface invariably is left with a "rusty" surface. I find on the net, references to "water soluble lacquer". Will this solve the rust problem and can I apply it a traditional bee's wax or a more modern matte urethane finish over the lacquer? Is there a source for this lacquer in Toronto, Ontario, Canada.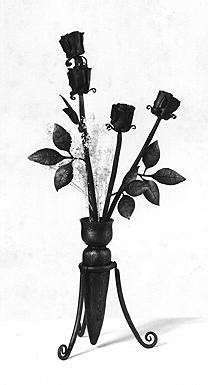 Thanks,
Peter Staples
- Cavan, On. Canada
---
2001
Peter - The problem you are experiencing is inherent in room temp black oxide because the solution is acidic. You need to get the pH of the surface elevated quickly to avoid flash rusting. I would suggest an immediate rinse followed by a good quality oil rust preventative. This will raise the pH of the surface above the rusting point of the steel. The oil will also deepen the color of the black.
Dan Brewer
chemical process supplier - Gurnee, Illinois
---
2001
Hello Dan Brewer,
Very much appreciate your interest in the rust problem. A fellow blacksmith rinses the blackened piece in cold water, dries it as quickly as possible(hair dryer etc.), sprays it with WD-40 [affil. link to info/product on Amazon], wipes it down with Varsol and then finally clear coats it with lacquer... there has to be an easier way.
Will something as simple as Baking Soda in the cold rinse neutralize the blackening solution? I don't wish to oil the piece since I then have to remove the oil in order to clear coat it. Is there a clear coat, urethane, varathane, lacquer(satin finish) which would be compatible with the oil film?
Peter Staples
- Cavan, Ont. Canada
---
January 1, 2012
Hi, Peter.
Dan's idea hold some dangers, of course, but rifles and other firearms are hot blued (blackened) all the time, and it is a better answer. Room temperature blackening solutions are a smutty selenium compound rather than a true black oxide. Please see our "Cold Blackening vs. Hot Black Oxide" FAQ.
Hot black oxide plus wax will have some measure of indoor corrosion resistance and may well look better than the cold blackening and lacquer. Good luck.
Regards,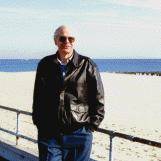 Ted Mooney, P.E.
Striving to live Aloha
finishing.com - Pine Beach, New Jersey