World's #1 finishing resource since 1989
No login needed: Chime right in
topic 8439
BRONZED ANODIZED ALUMINUM CURTAIN CLEANING AND POLISHING
2001
Can you please tell me what to use to:
1.)take off hard water and grime off
2.)put a water resistant coating (rain water to not mark or cause run lines on this angled panelling) on BRONZED ANODISED ALUMINIUM PANELING ON 320 PANELS MEASURING 8x3 ft the surface is a satin to just about a slight smooth shine with no grain. I have a building with angled aluminum paneled curtain walls or panels which are around 8 feet high on a building which is triangular shaped in the middle of the building, (in other words, the lower floors get bigger), and each set has to be accessed via abseil equipment and have many years of rain and air-borne pollutants on the panels and this in turn, runs onto the angled glass and runs onto the vertical glass. The window frames, etc. are of a slightly different finish (smooth grain) and the panels are plain in texture BUT all surfaces are of a semi-shine or satin finish.
So as this finish is very difficult to utilize a coating to JUST repel water and not put an oil type finish like duck oil, which will look strange and maybe inconsistent when it rains. Also, as this surface can be quite difficult to remove lime or water deposits without damaging the surface (high or low Ph) then apply a coating to make the rain water bead or roll off taking some city grime and dust with it and maybe pressure wash this at a distance forcing the grime off of the paneling. I've tried a 100-1 dilution rate of a citrus based chemical, which does take off the years of grime, but leaves the hard water and makes the paneling look like LEAD (Pb), and tried using, car paint restorers, car waxes, elevator cab polish oil (for stainless steel) but still leaves problems, like uneven shine or blotches, and when I test it with spraying & pouring water to copy the effect of rain water, I get either: the finish come off slightly or show the runs on the metal. In other words it will not stand the test of time, and be a waste of time and money.
Please, Please help me, re. the cleaner and top finish, as this has been the bane of my life so far.
Even if you don't wish to, please reply as soon as you can, and I hope you can be of assistance to me as nearly all the chemical companies I have spoke to will not commit themselves to recommending some sort of chemicals. I hope I have filled you in with all the details, (sorry for the long story). United Kingdom (willing to Import Goods)
Clive N
- England, U.K
---
2007
There are clearcoats that should work fairly well for you, Clive, and you should be able to rinse with either D.I. water or a solution of Isopropyl Alcohol [affil. link to info/product on Amazon] to minimize spotting first, but . . .
If you have always been having trouble with this anodized aluminum it sounds like it may not have been properly sealed. You might have a service firm conduct a "Seal Quality Test". Good luck.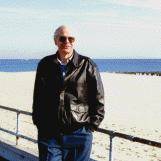 Ted Mooney, P.E.
Striving to live Aloha
finishing.com - Pine Beach, New Jersey