World's #1 finishing resource since 1989
No login needed: Chime right in
topic 8430
Chrome Plating Plastic, and Chrome-Look Paint
2001
Q. I don't know if this inquiry is something you answer, but I am looking for a way to chrome plastic for the exterior of a car. I have found such process as vacuum metallizing, but is limited to indoor use. I am also looking for a white reflective paint to paint a car, do you know where I would be able to find paint for this project. This paint that I'm looking for is similar to the adhesive that is used in police cars and buses or trucks.
Michael Pena
Origin - Ontario
---
2001
A. Hi Michael. As you have realized, just because something can be metallized in some fashion doesn't mean it is satisfactory for exterior automotive use. Certain grades of plastic, mostly ABS and some fiberglasses can be electroplated to exterior automotive quality, and it may surprise you to know that virtually all "chromed" grills and headlight and taillight surrounds on cars today are chrome plated plastic. So, whether you can achieve exterior automotive quality depends on whether the plastic parts in question are of the right materials. Even if it is theoretically possible, however, it is very difficult and involves dozens of steps and you'd need to find a prototyping shop willing to undertake the project.
But you can try the new generation of shiny chrome-look paint. Please see our "Introduction to Chrome Plating".
The reflective tape you refer to gains its retro-reflective capability from its shape. Look at the back side of plastic reflectors and realize that reflective tape is the same thing but in miniature. There may be a paint that offers an acceptable level of retro-reflectivity by incorporating glass beads though. The white lines on many streets and highways are made retroreflective by "painting" with a hot melted plastic then "dusting" with glass beads before the plastic hardens, which leaves the glass beads half exposed. Good luck.
Good luck.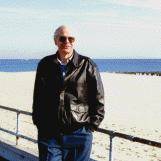 Ted Mooney, P.E.
Striving to live Aloha
finishing.com - Pine Beach, New Jersey
---
2001
A. The reflectivity you get in the tape applied to police cars and in the paint applied to road surfaces comes from the use of tiny glass beads in the paint or tape matrix. My personal feeling is that, as a fellow driver, I'd be rather annoyed to see that much reflection coming from a non-emergency vehicle, but...
On the other question, I'd be very interested if someone could suggest a way to get a chrome-like finish on a wooden pencil. We currently apply 3-5 coats of a nitro-cellulose based lacquer with a wiper system, and we have not had any luck getting a polished metallic look so far. Vacuum metallizing or spray metallizing is too expensive and time consuming.
Bob Zonis
- Long Island, New York
---
2001
Some of the tape is made your way, Bob, but some is embossed into the retroreflective shape I mentioned; I've been involved in the electroforming of the continuous molds for it. There is economy in an approach which costs no extra material, just a molding/stamping step.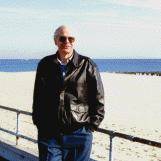 Ted Mooney, P.E.
Striving to live Aloha
finishing.com - Pine Beach, New Jersey
---
2003
A. Talk to Alsa about their chrome-like product. They can put a chrome look on anything and it is supposed to be as durable as other automotive paint. It can be applied to plastic, fiberglass, etc.
Gail Louise Stephens
- Midlothian, Virginia
---
2004
Q. I am curious to know that in this day & age of failing eyesight (Yes we are ALL getting OLDER! I'm not that old, just 40), driving at dusk does pose its problems. As a safety issue in light of all the grey, black, silver & charcoal coloured cars is there not a reflective 'racing stripe' that can be put on the cars..perhaps in a similar colour so as not to be too visible during daylight. (i.e. a silver stripe on a silver car yet at night a bright reflective surface). I've approached intersections & save for the a glimpse of the red at one end & white at the front end one would not see the car, a t-bone crash barely averted. A reflective stripe would certainly be a safety issue & not just for emergency vehicles. Where can one obtain this product even for their own car?
T Charles
- Bedford, Nova Scotia, Canada