60,000 Q&A topics -- Education, Aloha, & Fun
topic 8425
Diamond Coating
2001
How does one deposit diamond grit by means of electroplating on to a surface.I want to make my own diamond files and diamond burrs.
Cornelius W
- Cape Town , South Africa
---
2001
This is usually done by suspending the diamond grit as a slurry in a nickel plating solution, Cornelius. It is a fairly proprietary process so it would be difficult to do yourself unless you were a very skilled plater with development time on your hands. Two possible routes to suucess would be to use a thickening agent in the solution, and/or to build a fluidized bed to keep the diamonds in solution.
This technology is the subject of a number of very aggressively defended patents, so you would have to be cautious to avoid infringement. A safer course might be to license the technology. Good luck.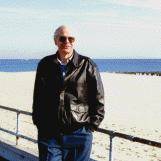 Ted Mooney, P.E.
finishing.com - Pine Beach, New Jersey
Striving to live Aloha
finishing.com is possible thanks to our supporting advertisers, including this one: