60,000 Q&A topics -- Education, Aloha, & Fun
topic 8408
Treating Copper Fountain
2001
I have the same question as asked by Arlene Evans in letter number 4659. Did she ever get an answer on how to treat her fountain?
Sharon Blumberg
- Philadelphia, Pennsylvania
---
2001
adv.

Sharon,
You may want to try Everbrite Protective Coating to protect your copper fountain from tarnish. Everbrite is an easy to apply, clear coating that will protect from sun, salt air, acid rain and other damaging elements. It will never yellow and will be fine with water use.
Hope this helps.
Teresa Sedmak
Everbrite Coatings

Rancho Cordova, California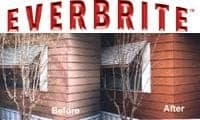 ---
April 20, 2009
There is an indoor fountain that we're trying to clean for our church. The metal has iron as there is rust in a few places, but it doesn't sound completely heavy/solid when I knock on it, so I'm not sure what alloy it might be. But it has green splotches that I'd like to remove if possible. I was thinking very fine 0000 steel wool [affil. link to Rockler] and then trying a dark polish to seal it again. Any recommendations?
Thanks Tracy
Tracy Fesler
- Nashville, Tennessee
---
April 23, 2009
Hi, Tracy. As you are learning, it's difficult to know what surface treatment to give something when you don't even know what it is. But the first thing to do is use a magnet to determine whether it is iron/steel or something else.
If it's not magnetic, it's not iron or steel, so it cannot rust -- which might indicate some deposit of iron from the water rather than anything corroding. Usually a green corrosion product indicates copper or brass.
Because you feel that it is hollow and rusting, my first guess is that it is some kind of pressed steel that has been copper plated. If that is the case, the copper plating is perforated and your three choices are to send it to a plating shop for replating, or coat it as best you can with a clear coat as Teresa has suggested, or to forget the metallic look and paint it. If you decide to go the third route, after the steel wool you should treat it with Naval Jelly [affil. link to product info on Amazon], then a Self-Etching Primer [affil. link to product info on Amazon]; finally, apply an outdoor paint for metal like Rustoleum Crystal Clear [affil. link to product info on Amazon]. Good luck.
Regards,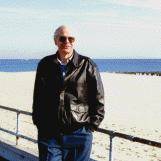 Ted Mooney, P.E.
finishing.com - Pine Beach, New Jersey
Striving to live Aloha
---
April 23, 2009
Thank you. I appreciate your help.
Tracy
Tracy Fesler
- Nashville, Tennessee
adv.