60,000 Q&A topics -- Education, Aloha, & Fun
topic 8402
Determination of Field Breakthrough Capacity of Limestone Filters in Removing Copper from Wastewater
2001
I'm a civil engineering student from university putra malaysia and I'm doing my final year project currently.
Please respond about determination of field breakthrough capacity of limestone filters in removing copper from wastewater.
Beside of this, I also have few questions to ask:
1. The effectiveness of limestone filtration in removing of copper from wastewater compare with other method?
2. Is limestone filtration method already use in the market and what are the example?
3. What are the chemical reaction between copper and limestone.
4. What are the appropriate size of the filter model I should make to study the breakthrough capacity of limestone to remove copper.
Your help will be invaluable for me.
Thank you!
So Lian Kiong
- Serdang, Selangor, Malaysia
---
2001
I do not have quite the data you seek, but I do have some comments--
Limestone is, I believe, essentially calcium carbonate. It reacts with copper ions in solution to form copper hydroxides. However, the reaction rates with this form of calcium are orders of magnitude slower than reactions with slaked lime.
The reaction rate and extent between the copper solution and the limestone will be primarily a question of surface area of the limestone because once the limestone is coated with a reaction product, further reaction would be greatly slowed. There may be continued reaction as a slow diffusion process continues, but basically I think you will need to specify a mean stone or gravel size before results would be repeatable.
Limestone was very widely used in the U.S.A. as a lining for chemical tank farms and sludge drying lagoons some 25 years ago, but all or virtually all of these lagoons have now been closed down. I believe that a prevailing opinion is that you can't really tightly engineer a good solution to the problem with such "casual" materials as a layer of limestone.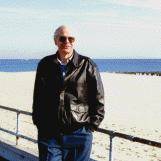 Ted Mooney, P.E.
finishing.com - Pine Beach, New Jersey
Striving to live Aloha
---
2001
In the UK Limestone is normally the name for Calcium Carbonate.
I have come across it to remove aluminium from water containing aluminium which is fairly effective.
As mentioned in the other reply it is a slow reaction and is highly dependent on Flow Rate and Particle size.
Slaked lime would be fairly reactive
A small laboratory scaled experiment might be an idea.
Bernard Irving
- United Kingdom
---
2001
Hi So,
I see the casual mention of limestone and ask myself the question IS IT (all) Limestone? Just because someone tells you 'it is limestone' doesn't mean it is 100%, does it?
The comment by Ted Mooney & Bernard Irving about 'size' is very moot.
For very simple 'marble chip' neutralizing tanks the ideal size was around l" to l-l/2". The terminology in Canada was Onyx jumbo size. Too small and you get plugging up. But these 'marble chips' of 'limestone' not only contained Calcium carbonate but also Magnesium Carbonate which is not nearly as efficient, i.e., it reacts slower, yet all the engineers seemed to think that marble chips were pure limestone ... but then ignorance is bliss !
The reaction time would be slow. The method is dead simple (round Poly tanks with distribution headers and manifolds) and the material fairly cheap. As the man says, make up a lab sample ... but please check the purity of your limestone first of all!
Cheers!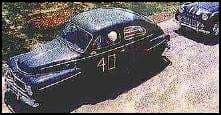 Freeman Newton [dec.]
White Rock, British Columbia, Canada

(It is our sad duty to advise that Freeman passed away
April 21, 2012. R.I.P. old friend).