World's #1 finishing resource since 1989
No login needed: Chime right in
topic 8382
Formulation of plastisol primer coat
2002
Q. Hello,
I hope you can help me. I want to find a formula for a bonding "Primer" or undercoating for use with a standard Plastisol being used with an experimental dip coat process. The material being used to fix the Plastisol to is a braid material like wool.
Thanks,
Michael Ryan
- Birmingham, UK
---
2002
A. Michael,
A good primer is hard to come by. It is essential to a proper bonding. Look up "stop-off lacquers" on the internet.
Stephen R. Massey
- McCaskill, Arkansas, USA
---
---
To minimize search efforts and to offer multiple viewpoints, we combined previously separate threads onto this page. Please forgive any resultant repetition, failures of chronological order, or what may look like readers disrespecting previous responses -- those other responses may not have been on the page at the time :-)
---
---
2001
Q. Dear sirs:
I want to know how to formulate a primer for bonding metal and PVC in plastisol dip coating?
Thank you.
Guda Zheng
- Ningbo, Zhejiang, China
---
2002
Q. Dear sir,
I want to know the formulation of primer for plastisol?
Regards,
Amit Tandon
- India
---
2001
A. Dear sir,
A good prime coat is top priority. I use T-100, a Miccro product by Tolber. It works great for PVC.
Stephen R. Massey
- McCaskill, Arkansas, USA
---
---
How to plastisol, how to do the process?
2006
Q. Hello, I need to know, how to do plastisol. I need to know how to do the process; please help me.

Thank you,
Felipe Zamudio Rodriguez
industrial user of metal finishing services - M. Múzquiz, Coahuila, México
---
2006
A. You exactly follow the procedures from the plastisol vendor. Basically, abrasive blast the part, heat it, dip or spray in a "primer", reheat, dip or spray in plastisol. Remove extremely slowly from the dip and bake for the given time/temperature. Too low a time or temperature and it is not cured properly. Too long or hot and it chars or discolors and later cracks.
James Watts
- Navarre, Florida
---
2006

Hi Felipe,

What James W. says sounds l00% perfect and hits the nail right on the head ! ... but go the manufacturer first of all, as he suggested. ...but I didn't know that one had to use a primer. Iggerance iz blizz.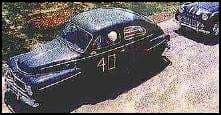 Freeman Newton [dec.]
White Rock, British Columbia, Canada

(It is our sad duty to advise that Freeman passed away
April 21, 2012. R.I.P. old friend).

---
---
Priming lead weights prior to plastisol coating
February 7, 2014
Q. It was recommended to prime lead weights prior to coating with plastisol. Agreed? What type of primer would be appropriate?
Douglas Hahn
procurement quality engineer - Savannah, Georgia
---
---
July 27, 2018
Q. Hello. May I know what is the primer used before immersed to plastisol (to steel). This primer is the bonding between steel and plastisol right? What kind of primer used? Is it needed to mix with another solution to make a primer?
Mr Burn
- Puchong, Selangor, Malaysia
---
July 2018
A. Hi Mr. Burn. Such primers are solvent-based 16% to 24% solids, and oven cured. As others noted, stop-off lacquers can be good primers. Ideally the primer is applied to phosphated steel rather than bare steel, but if not, the steel must at least be meticulously cleaned by blasting or cleaning and acid dipping. The primers are usually supplied by the same vendor who supplies the plastisol.
We have lots of inquiries for the exact formulation of the primer on this page and on other threads and they have not been answered. Primer manufacturers are obviously not going to post their formulas, but part of the reason applicators are not helping each other on the question may be that it misses an important point, which is that someone is obligated to insure that the process meets specifications & requirements, and if you do not have a primer supplier certifying such compliance, you as the coater are left with that obligation. How will you test and certify adhesion (not to mention the other requirements of the coating)?
If you review the freely available old Mil-P-20689 [link is to free spec at Defense Logistics Agency, dla.mil], it explains the basics of the primer, how it is applied, and what properties are required of it. You could also obtain copies of the technical data sheet and safety data sheet from established vendors of the primer, or even small samples of it for reverse engineering, but when you were done you could not assure your customers of anything unless you establish your own testing program. Best of luck.
Regards,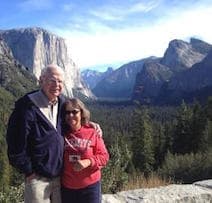 Ted Mooney, P.E. RET
Aloha -- an idea worth spreading
finishing.com - Pine Beach, New Jersey