60,000 Q&A topics -- Education, Aloha, & Fun
topic 8377
Problems with Zinc/Iron over Forged Parts
2001
We are zinc/iron plating forged parts. Such parts have some sections machined, some not, and in the machined sections we get very small spots without coating and the adherence in those same sections is very poor. In the non machined sections the coating is OK and the adherence is very good.
The process cycle is as follows: Solvent cleaning/soak cleaning/acid etch (15% sulphuric, 15% hydrochloric)/electrolytic degreasing/plating/acid dip (10% nitric)/chromate/seal. The rinses are enough between the different process.
We believe that this defect has something to do with the machining and the lubricants used but have not been successful in solving the problem or isolating the root cause. We believe that this issue can be solved using a different acid etch but we are afraid to damage the parts. Sometimes we can plate without problems, sometimes we reject almost everything, any idea?
Guillermo Luna
- Mexico City, Mexico
---
2001
I suggest that you skip the electrolytic degreasing step after acid pickling and before plating and see what happens. Your degreasing prior to acid cleaning should be good enough to remove most oils and pickling should suffice for normal cleaning processes. I suggest that you soak the parts for 30 minutes in a bath made out of the drag-out rinse water instead of the electrolytic cleaning process.
Regards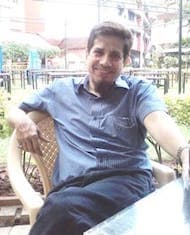 Khozem Vahaanwala
Saify Ind

Bengaluru, India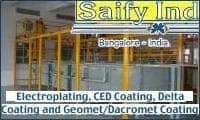 ---
2001
Guillermo,
Plate some samples of this product in question, using your process cycle minus the acid etch. Let me know how it turns out.
Saludos,
Joel Garcia
- Mcallen, Texas, USA
adv.