Where the world gathers for
plating, anodizing, & finishing Q&As since 1989
-----
Sulfamic Acid Compatibility with Galvanized or Copper Finishes
Q. Three Questions:
1. Will sulfamic acid damage a galvanized finish or copper pipes?
2. If not, what would the recommended dilution level be (by weight) for 99% sulfamic acid in a descaling application? (Considering a 50 gallon water capacity.)
3. What can be used as a corrosion inhibitor to protect galvanized finishes? (Considering the surface to be protected is the inside of a water heater, after installation, with water in the tank.)
Background info:
I came across this site while searching for "What is sulfamic acid used for?" on Ask Jeeves (ask.com). I hope my inquiry is appropriate to this forum.
I'm looking for an inexpensive descaler to remove deposits from my water heater. (I live in Chandler, Arizona, where the summers are HOT and the water is HARD.) This white stuff builds up a foot thick on the bottom of water heaters here and completely coats the heating elements to the point of significant heat transfer loss. Heating elements usually need to be replaced once or twice every five years, and the bottom of a typical water heater is corroded through within 7-8 years.
I believe sulfamic acid is the right substance for what I need, and I can pick up 500 gm here for ~$50. I'm concerned, however, about doing damage to the inside surface of the water heater, or the copper pipes that are contained within, and I'm interested in treating/protecting the finish to extend the life of the water heater and maintain the best heat transfer capability. Also, I don't know if 500 gm will be enough for the job, and I'm not sure whether there's a product out there that will do exactly what I'm trying do without costing me the same price as a new water heater.
Any help would be appreciated.
Best regards,
Greg D
[last name deleted for privacy by Editor]
- Chandler, Arizona, USA
2001
A. I believe that sulfamic acid is indeed what you want. It is used as a radiator flush in the HD trucking industry. Penray Corp makes a product for this, #2015. The product includes 8 lb of sulfamic acid and 8 lb of sodium carbonate for neutralizing.
Penray recommends dissolving 5 lbs sulfamic acid in 3 gal water for a 10 gal coolant system. The engine is then run for two hours, then flushed with water, then flushed with a similar mixture of sodium carbonate to neutralize.
Hope that helps.
Alan S
[last name deleted for privacy by Editor]
- Houghton, New York
A. To Greg D in Arizona: after descaling your water heater, use the standard industrial method of "blowing down" the tank by the bottom discharge valve until the water runs clean. Do it periodically and you will avoid/prevent scale buildup.
Laszlo S
[last name deleted for privacy by Editor]
- Pickering, Ontario, Canada
2006
---
---
Q. Sorry, I am not convinced that the proposed sulfamic acid water solution will not destroy the galvanized film on tube surfaces. I am actually searching and testing a lot of such acids on a cut tube sample from a cooling tower. All the tests that have good descaling results unfortunately remove the galvanized film protection as well. The galvanized coulour is disappeared and instead of that a rusty colour is appeared ... Is anybody able to propose any other suitable chemical product?
Regards,
PITSILOS J
[last name deleted for privacy by Editor]
- Athens, Greece
2001
A. Sulfamic acid WILL damage galvanized surfaces. Some formulated or blended sulfamic acid descalers that are sold as finished products may include corrosion inhibitors that protect particular metal surfaces; if so the protected surfaces should be listed on the container or product data sheet. I know for a fact that there are products that include inhibitors that protect iron, COPPER, aluminum, and yellow metals (brass, etc). Regardless of what you decide to use, I would recommend submerging a test sample into a jar of the selected descaler for a few hours.
1 gallon of a 10% wt sulfamic acid solution will dissolve about 0.5 lbs of calcium carbonate. Keep in mind that a by-product of the reaction of the acid and the scale is CO2 gas so there will be a pressure increase.
Mike E
[last name deleted for privacy by Editor]
- Ponta, Texas
2003
A. Sulfamic acid is damaging to galvanized surface. You will want to look for sulfamic acid with inhibitor to prevent the corrosion to the surface. Some are available in liquid form and some are available in powder form.
Iswandi S
[last name deleted for privacy by Editor]
- Jakarta, Indonesia
2005
A. I worked in Industrial Maintenance for thirty-eight (38) years, many years of this was responsibilities for plant utilities. I do have training in Engineering, and Industrial Water Treatment. Sulfamic was my choice ingredient for de-scaling heat exchangers, and the water passages of air compressors. Sulfamic Acid will degrade galvanized coated, aluminum, and yellow metal surfaces--period. Adding an inhibitor, in my opinion, would reduce the purpose of Sulfamic Acid. For a water heater, if electric, drain the heater, remove the bottom element, use a shop vac with a piece of one-inch corrugated hose duct taped to the end to clean out 90% of the lime build up. After retirement I started a business doing household repairs, and this is how I do it. Gas water heaters of course are built different, not used in this area much, and maybe the reverse flush method is best for them.
David Chatman
- Albany, Georgia USA
February 16, 2008
A. The sulfamic acid no doubt will corrode the copper and aluminium but if an inhibitor like thiourea (1%) or any filing amine 2% is applied the damage will be minimal.
Sajjad Ahmed
- Lahore, Pakistan
July 6, 2010

I think Sajjid probably has it exactly right, because there are two parts to the proposition.
Realization 1 is that any acid will attack galvanizing, but we can pick an acid that attacks it mildly or slowly, rather than super-aggressively, and sulfamic will be much better than, for example, hydrochloric.
Realization 2 is that organic inhibitors, not acids, are what you use to protect metals from attack.

Luck & Regards,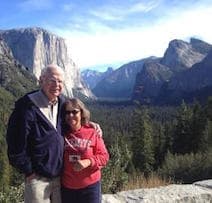 Ted Mooney, P.E. RET
Striving to live Aloha
finishing.com - Pine Beach, New Jersey



---
---
Q. Please advise on what corrosion inhibitors are available for copper, aluminium and galvanized steel when descaling with Sulfamic acid.
Atholl Codd
- Meyerton, Gauteng South Africa
August 15, 2014
A. One Inhibitor for Galvanized coatings using Sulfamic acid up to 6.0% is Rodine 145L; it has worked great for me in the past.
F Sparkman
- Texas
May 15, 2023
---