60,000 Q&A topics -- Education, Aloha, & Fun
topic 8372
Price Calculation for Powder Coating
2001
I'm doing market research for a new powder coating business that I intend to start. In my research a lot of businesses that manufacture security gates and doors indicated that they are currently paying per kilogram. I know how to calculate a price based on total area but how does one calculate a price based on weight. Your input is greatly appreciated.
Steven Venter
- South Africa
---
2001
Dear Sir,
If I understand your question correctly, you wish to know how to price a job based on the weight of the metal. This would be very impractical, not to mention virtually impossible. You need to know the surface area of the object to be coated. For this you would need the specific gravity of the metal, the gauge of the metal, the total dimensions of every piece of metal in the gates, etc. etc. If all of the gates and doors are of the same specification you could work out a formula (If you a mathematical genius) and do your costings from that, however it would be my guess that they will all be different specs.
Sorry that it's not much help, but in my mind it cannot be done to any accuracy.
Drew Devlin
- North Lincolnshire
---
First of two simultaneous responses-- 2001
Dear Sir,
I do not know any job-coater using the weight of the part for calculating the price of a coating-job. I could however understand your question if the gates and doors you mention are actually hot-dip galvanized. Calculation here is often done based on the weight of the part. Powder coaters would calculate these parts (fences, grids, steel mesh etc)normally simply as follows:
Calculate the number of parts you are capable to coat in your plant per hour.
Knowing the minimal wanted turnover of your plant you know what the price per part must be.
Hope this is of any help.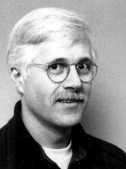 Remmelt Bosklopper
- Enschede, The Netherlands
---
Second of two simultaneous responses-- 2001
You did understand the question correctly. I agree with you, it is just that a lot of job shops in South Africa quote a person on weight for objects like gates, etc. Calculating the sq. area for a gate can be as complex though!
Thanks
Steven Venter
- South Africa