60,000 Q&A topics -- Education, Aloha, & Fun
topic 8368
Aluminum Anodizing
2001
I'm a mechanical engineering student and I have to make a paper on aluminum anodizing so I would like to know more about the process.
Can anybody help? Thanks.
Niek Slob
- Boornbergum,The Netherlands
---
2001
We can probably help you "know more about the process". So tell us what you know about it so far, and we can go from there. Please let us know how much time to spend on answering your questions by spending at least that much time asking them though.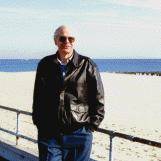 Ted Mooney, P.E.
finishing.com - Pine Beach, New Jersey
Striving to live Aloha
---
I am an undergraduate student and I have to do a project on aluminum anodizing. I'd like to know how temperature affects the process. Can anyone help me?
Thank you in advance.
Panagiotis Arkoudeas
NTUA - Athens, GREECE
---
The temperature of the anodizing bath causes softness of the coating as it increases up to wipe-off. As the temperature goes down the coating gets harder and requires increasing voltage to hold the current as the coating gets thicker.

Robert H Probert
Robert H Probert Technical Services

Garner, North Carolina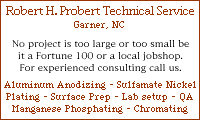 ---
2005
What is the recommended anodizing method (soft or hard, chromic acid or sulphuric acid) for aluminum sheets used as skins over aluminum honeycomb ?
Kaustubh A. Taware
Larsen & Toubro - Mumbai, Maharashtra, India
---
What is your situation that motivates the question, Mr. Taware? You can't just take a guess at what you are expected to provide and process the parts to that guess; you need to comply with the specifications for the item.
But I believe that adhesion is a major issue in constructions of this sort, and that phosphoric acid anodizing is usually specified in order to give the best adhesive bond.
Please see spec D3933-98 [affil. link to spec at Techstreet]. I think you will also find letter 4379 informative. Good luck.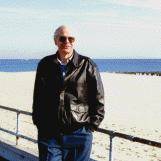 Ted Mooney, P.E.
finishing.com - Pine Beach, New Jersey
Striving to live Aloha
---
2006
I'm going to be a high school good kiddie when new term starts. I read something about aluminum anodizing in syllabus checked a lot on net but can't get very detailed info. Could you please explain the chemical reactions take place in the anodizing, what happens to the aluminum when anodized and why, how's the technique used in industry, what is anodizing and how to, what kind of other metals can be also anodized and if the methods are the same. Thanks a lot.
Audrey C.
student - Foshan, Canton, China
---
2006
Nope, I am not going to do your homework for you. What I will say is that I did a quick web search and found sites which answer EVERY ONE of your questions.

James Totter, CEF
- Tallahassee, Florida
adv.