60,000 Q&A topics -- Education, Aloha, & Fun
topic 8356
Two-Tone Anodising
2001
I'd like to ask if anyone has done any work on 2-tone (2 colours on the same piece) anodising on 6000 series Al? If so, what's the process sequence?
Thanks
WY Wong
- HK
---
2001
Sir,
Yes.. this can be done.. my company, as well as others do this (sometimes we'll do 5-6 tones) unfortunately, these process take a lot of research and development, and cost quite a bit of money to perfect, so you won't find too many people willing to GIVE you the process. I suggest you just start playing around, and see what you can figure out for yourself.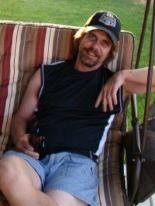 Marc Green
anodizer - Boise, Idaho
---
2001
You can put a masking ink onto the surface you want to cover. The dried masking ink coating can be peeped off easily to put a second color on. You can repeat this process to produce as many colors as you want. Please contact us if we can be of any help.
S. Y. Yuen
- Hong Kong, China