60,000 Q&A topics -- Education, Aloha, & Fun
topic 8313
Zinc Yellow Passivation Poor Adhesion
2001
Hello,
I am doing cyanide zinc plating with yellow passivation on chain sprockets. We are facing the problem of the yellow passivation being removed on the teeth of the chain sprockets which are 7" dia. We have checked all conditions and maintained within the recommendations of chemical supplier but we are unable to solve the problem. Sometimes it comes all right. It runs for two hours. After that yellow passivation removal starts. On the edges of teeth yellow is removed and becomes white.
Please suggest suitable method to solve the problem.
Vijaykumar
- Coimbatore, Tn, India
---
2001
Cyanide plating solutions are very caustic and the film left on the products after plating is very difficult to remove without proper rinsing, this causes the pH to rise ( towards 7 ) and eventually the acid in the chromate does not have sufficient action to etch the metal and provide a bond Cure is to insert a "sour" rinse between the rinsing after cyanide plating and before chromating, the best acid to use is that acid which forms the basis of the chromate you are using it could be either Acetic or Nitric, use either at about 2% v/v and dump them frequently ( at least once / shift ). If your production rates are high or your rinsing after plating poor then you may need to add to them to keep the pH at less than 2

John Tenison - Woods
- Victoria Australia
---
2001
I agree with John that an acidic rinse might help, I just think that 2% v/v is too much, 0.5 % will do.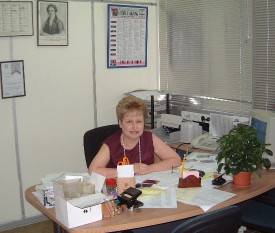 Sara Michaeli

chemical process supplier
Tel-Aviv, Israel
---
2001
Dear Mr Vijaykumar,
Quit plating sprockets with Cyanide Zinc please, and use Acid Zinc instead. The problem is in your base metal porosity which causes entrapment of salts on account of occluded gases.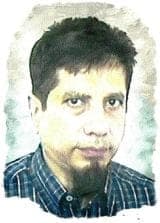 Khozem Vahaanwala
Saify Ind

Bangalore, Karnataka, India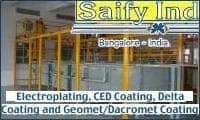 ---
2001
When looking at rinses check the rinse after passivate - does it go yellow as the work goes through?
From what you have said also test the rinses pH at the start of the shift when the process works and see what changes happen before the process fails.
If it is a rinsing problem try a second counter flow rinse if possible.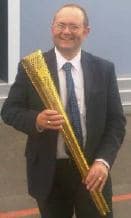 Martin Trigg-Hogarth
surface treatment shop - Stroud, Glos, England