60,000 Q&A topics -- Education, Aloha, & Fun
topic 8293
5052 Aluminum Reaction To De-ox
2001
I recently had to chromate sheet metal chassis; the parts were made with 5052 H32 Aluminum. When placed in the de-ox tank, they re-acted, with pops, splattering, smoking. I have no such reaction when processing 2024 or 6061 aluminum. My boss blames it on the solution/I blame it on the metal.
Any comments would be most welcome.
Dawn Schriefer
- Baltimore, Maryland
---
First of two simultaneous responses-- 2001
It sounds like one of two things:
1) There were inserts in the parts that were non aluminum or dissimilar metals or
2) The chemistry in your tank is totally screwed up.
There should be no problem processing 5052.
David A. Kraft
- Long Island City, New York
---
Second of two simultaneous responses-- 2001
It would help a lot to know what your de-ox solution is.. but.. I would tend to agree with you, not your boss. 5052 is a very forgiving alloy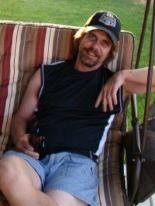 Marc Green
anodizer - Boise, Idaho
---
2001
5052 Re-action To De-ox More Info This Time - The chemical make up of the de-ox is nitric acid and hydrofluoric acid at 15%solution strength by volume in 100 gallon tank. It is Chemetall Oakite's DE-OXIDIZER LNC a universal de-ox, it is pre-mixed just add water, and Titrate for solution strength, it is a fresh solution.
The metal was suppose to be 5052 H32 sheet metal aluminum, metal was put through a time saver to sand the finish before it was sent to the punch press for holes and corner slots, it was then bent on a brake to form a open square box. The customer requested a yellow conversion coating to be applied. The chasses were high pressure power washed, then submerged in the chromate lines non-etch aluminum cleaner 5 minutes at 130 degrees, rinsed 2 minutes, etched for 30 seconds, rinsed 2 minutes, put into the de-ox tank,and the re-action occurred, popping, smoking.
I then did a Rockwell test, 22. I have processed 2024, 6061 and castings and never had any metal re-act with the de-ox before. I called, Oakite they seem to be stumped too, f! or my safety they advised me to stop.
Dawn Schriefer
- Baltimore, Maryland
---
2005
The metal you are using has some other metal than aluminum included in the part. I use LNC on 5052 everyday with no such reaction. The chemistry of your tank is fine because it did not react with other alloys. Check the composition of the 5052. Maybe it has plating (maybe nickel) that you did not notice or were not aware of.
Jay Schexnider
- Vidalia, GA, USA