60,000 Q&A topics -- Education, Aloha, & Fun
topic 8281
Cancave surface after electrolytic nickel plating on tiny surface
2001
I am plating nickel on tiny aluminum surface by electroplating method. The diameter of the surface is only 300 microns. I found that no matter what I changed the process, I always got a concave surface. The center of the finished surface is about 20 to 50 microns lower than the edge. Can anybody explain why this happened, and how to solve this to get a flat finishing? I didn't get this type of problem using electroless nickel.
Thanks.
Joe Dimmer
- Cleveland, Ohio
---
2001
I believe you are experiencing a microelectrode effect. The edge of the surface plates faster than the rest of the surface because the current concentrates more at the edge (that is why you don't see this phenomenon with electroless plating because no current is applied). If the edge area is large relative to the surface area the thickness "peaking" around the edge is much more noticeable. Your aluminum surface is very small so your edge area is quite significant. You could try shielding the edge with a thin wire to draw current away, or if the aluminum surface is part of a larger body of material you could try using photoresist to mask off everything but the aluminum (and make the edge less accessible to the metal ions). However, if you use photoresist it should be thicker than the plated nickel. You could also try increasing the distance from your part to the cathode. Are you plating some sort of electronic component?


Lise Bertsch
Vishay Thin Film, Inc. - Niagara Falls, NY
---
2001
Joe
One of the ways to correct this problem is to use periodic reverse currents. 20 msce forward followed by 1 msec reverse with the reverse current being 3 times the forward current will get rid of the dishing.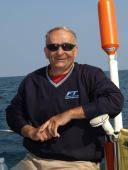 Pat Mentone
St Paul, Minnesota