60,000 Q&A topics -- Education, Aloha, & Fun
topic 8266
CLEAR CADMIUM v.s. ELECTROLYTIC AND ELECTROLESS NICKEL PLATING
2001
I use electrolytic and electroless nickel on a great deal of brass and zinc parts. My customer is requesting CADIUM, CLEAR, PER QQ-P-416 [link by ed. to spec at Defense Logistics Agency, dla.mil] , TYPE II, CLASS 3. How does this compare in appearance, corrosion resistance, ware and abrasion to my nickel plates? I know the detailed difference between my nickel plates but, the clear cadmium is new to me.
Scott Christman
- Minneapolis, Minnesota
---
2001
Clear cadmium means cadmium plating with a clear, as opposed to a yellow, conversion coating on it.
Appearance: Cadmium is far more matte in appearance than nickel; it is metallic but not really shiny.
Corrosion resistance: Cadmium is really a totally different thing from nickel; it is a sacrificial coating rather than a barrier-layer coating, designed to slowly corrode to protect the base metal.
Wear & abrasion: cadmium is very soft, tin-like, so I would not expect much abrasion resistance. However, it is very ductile, which makes it highly suitable from crimped components and things like that.
You will want to check the OSHA regulations before installing cadmium plating as it is a cumulative poison akin to mercury and lead, and there are special monitoring requirements that are not required for nickel.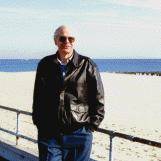 Ted Mooney, P.E.
finishing.com - Pine Beach, New Jersey
Striving to live Aloha
---
2001
Hello,
I once ran a nickel -cad line...many years ago.... I know qqp-416 to be "mil spec" for cad plate.... Depending on whether your nickel is a bright nickel or Watts [satin] nickel.... brightness comparisons will vary, Cad with clear has a bluish tint to its finish, very similar in appearance to zinc plate.
I would also suggest you review the cad plate mil specs in regard to processing.... as memory serves...some mil spec work have bake times...others require an "olive drab" chromate coating , others still are nickel based cad....sorry ,but I can't remember if either applies to qqp-416. I do remember that there are specific plate thicknesses involved, as we used to use a "dermitron" for testing thickness as well as gauges.
Hope this is of some help....
Ron Landrette
plating equipment supplier - Bristol, Connecticut